GOLDEN JUBILEE EXHIBITION
St Michael's marked the 50th anniversary of the dedication of the current church as a place of worship in September 1966 with an exhibition documenting the development of the building and the story of the many people who have been associated with it over the last 50 years. One of the highlights of the exhibiton was a scale model of Sycamore Road in 1960 before the new church was built, which proved a focal point for reminscence amongst visitors who knew Amersham at the that time.
Model of Sycamore Road in 1960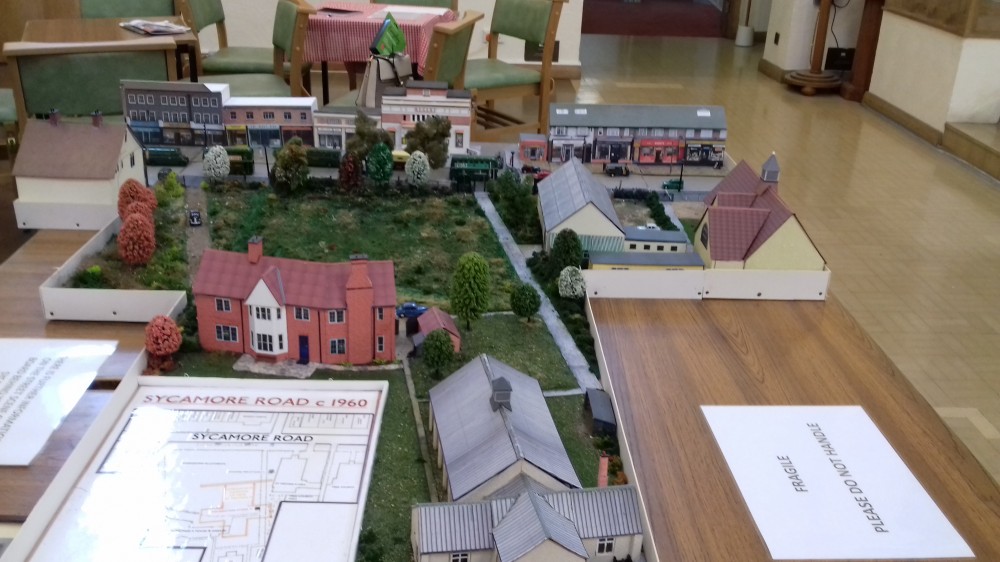 Over 1000 people visited the church during the Exhibition which focused on five main themes. Some of the boards can be viewed below by clicking on the relevant link.