Below are photos of the work that started on St Michael's Church Hall and St Michael's Square in October 2022. The hall floor was stripped so the Montessori School had to shift into the Glover Room, and Karate and Dancing into the nave of the Church. All the groups expressed their gratitude at being able to hold their classes while the work went ahead.
Some remedial work needed to be undertaken to prepare the floor before layers of lacquer were applied. Amersham Glass replaced most of the hall doors, a couple of windows and inserted a brand new door to the Glover Room. Outside the Glover Room door a new ramp with a hand rail was installed to improve access and a "covered buggy park", offering storage for wheel chairs and buggies, was installed behind the container. The inside lighting was upgraded to LEDs. The single LED lights are brighter than the two which they replaced and will be cheaper to run. Electric water heaters have enabled us to disconnect our gas fuelled hot water boiler and will reduce our water and gas usage.
The new community garden in the Square has been positioned just below the step with seating and planters either side of a central handrail. This is to prevent people falling off the step and to create a green garden space which can attract wild life, while providing seating in a relaxing environment.
Painting the outside of the hall will complete the upgrades later in the Spring.
The work has been funded either by the HS2 Environment Fund or by individual Church members, and we thank them all for their generosity.
THE HALL FLOOR: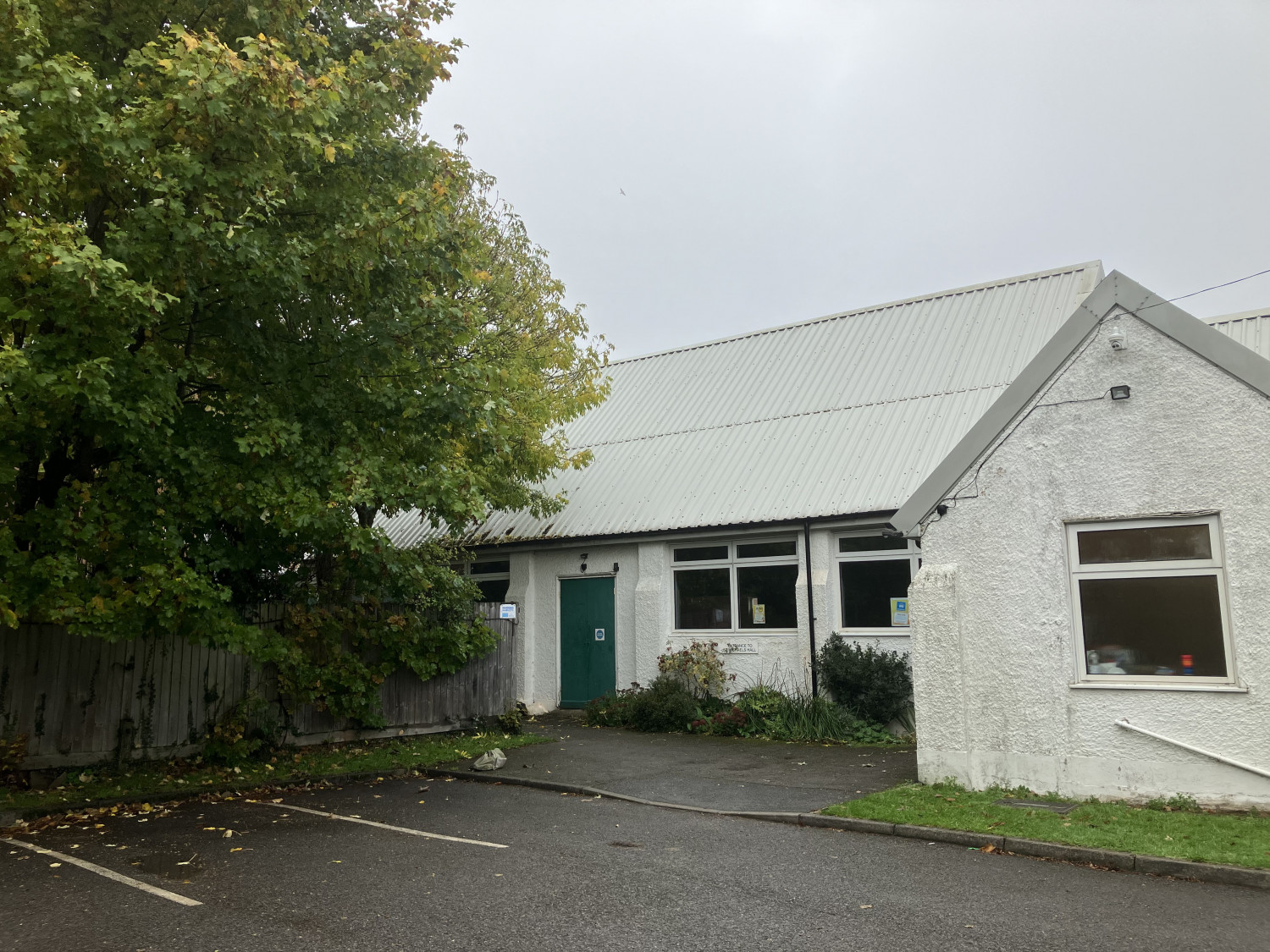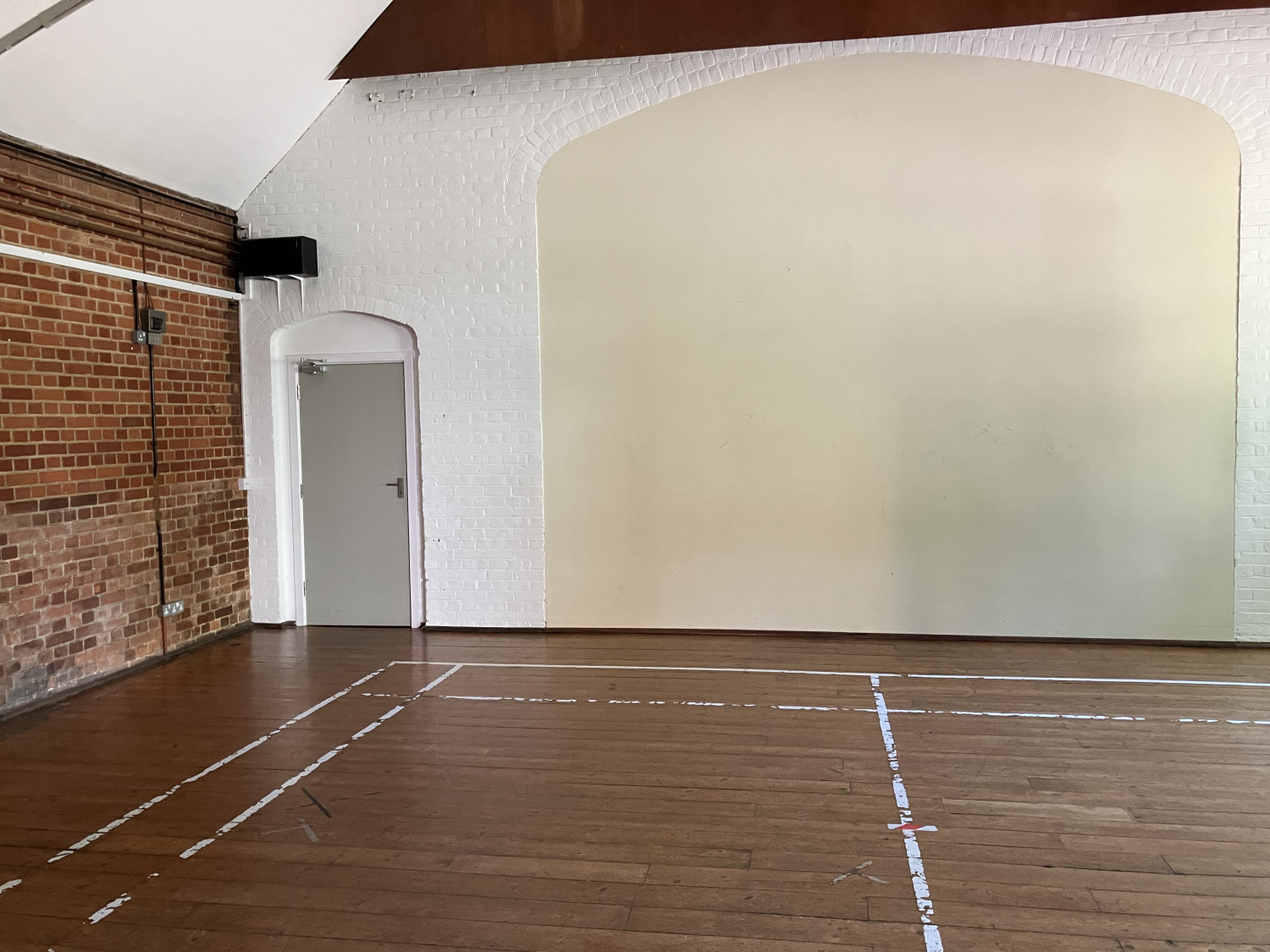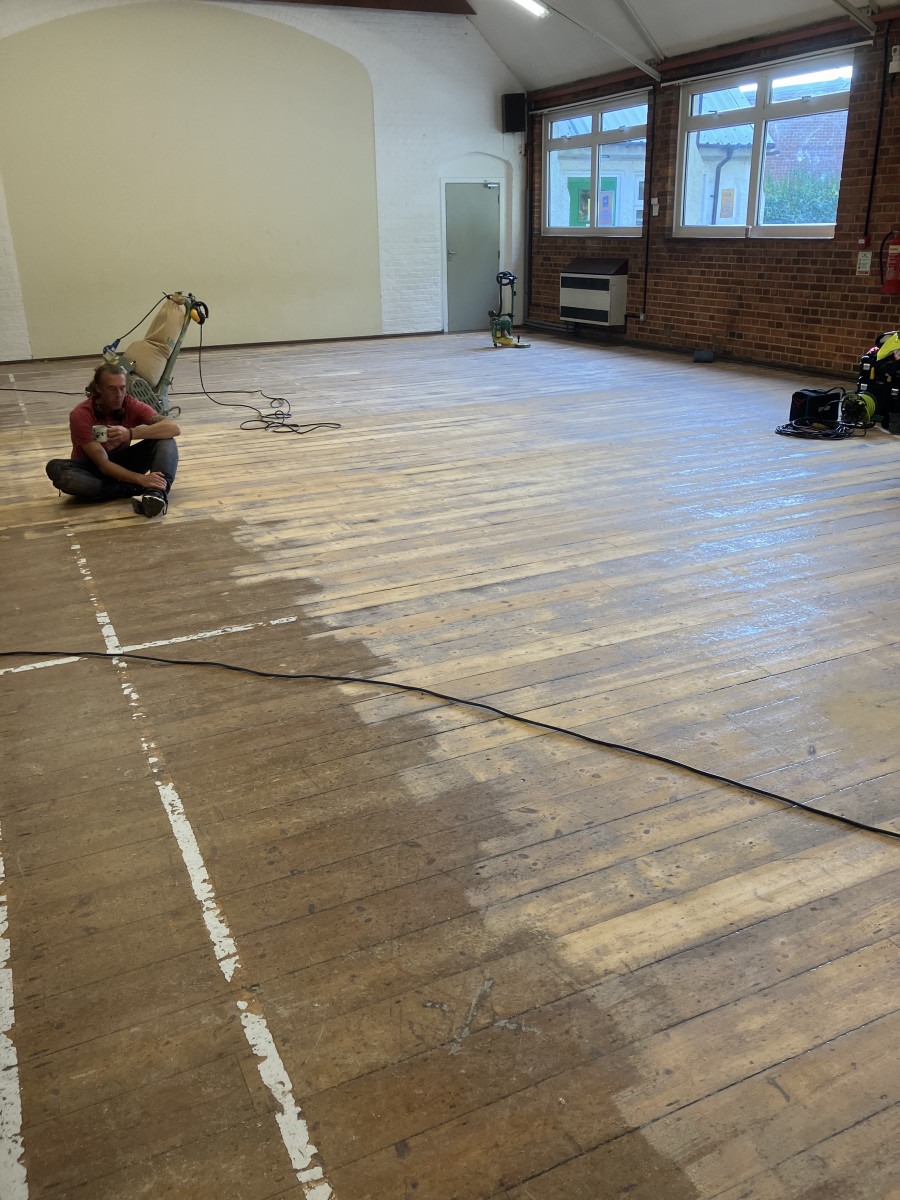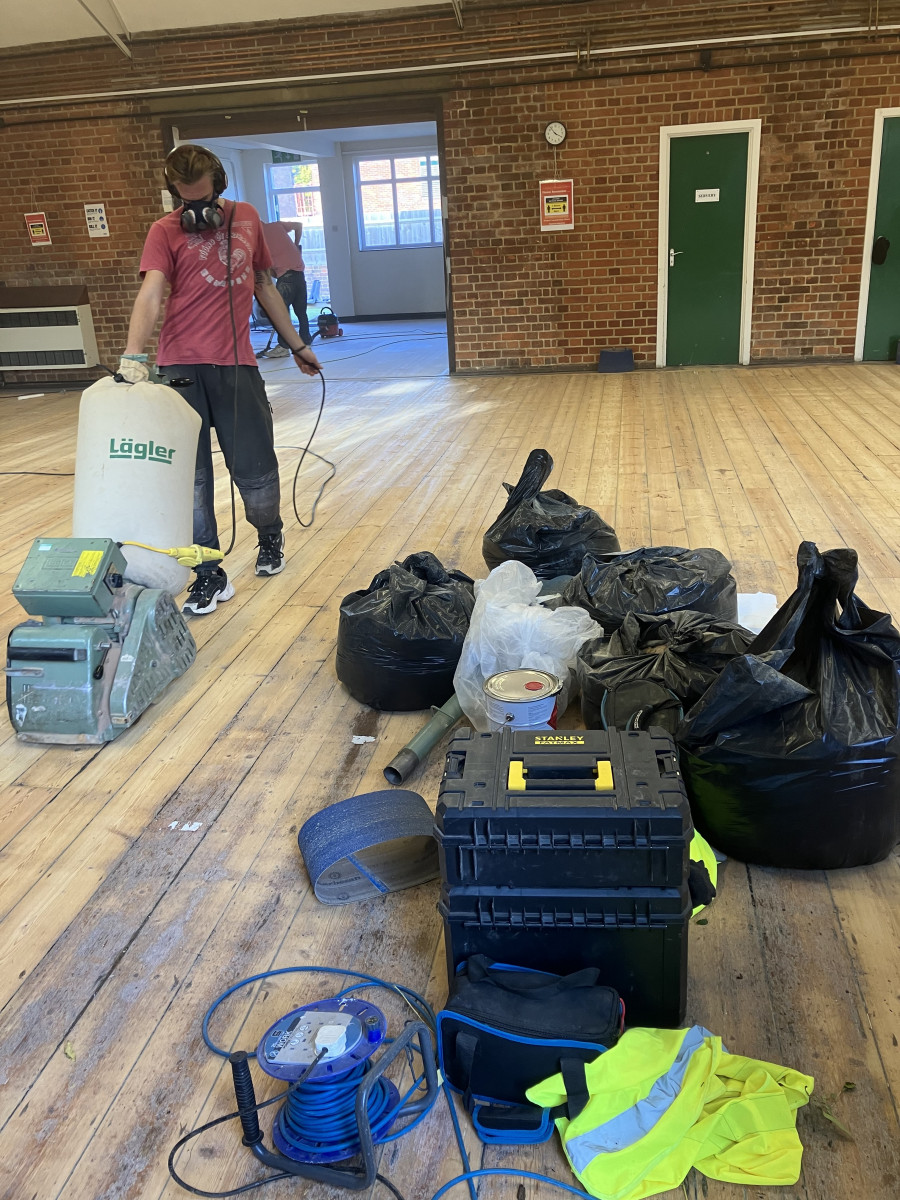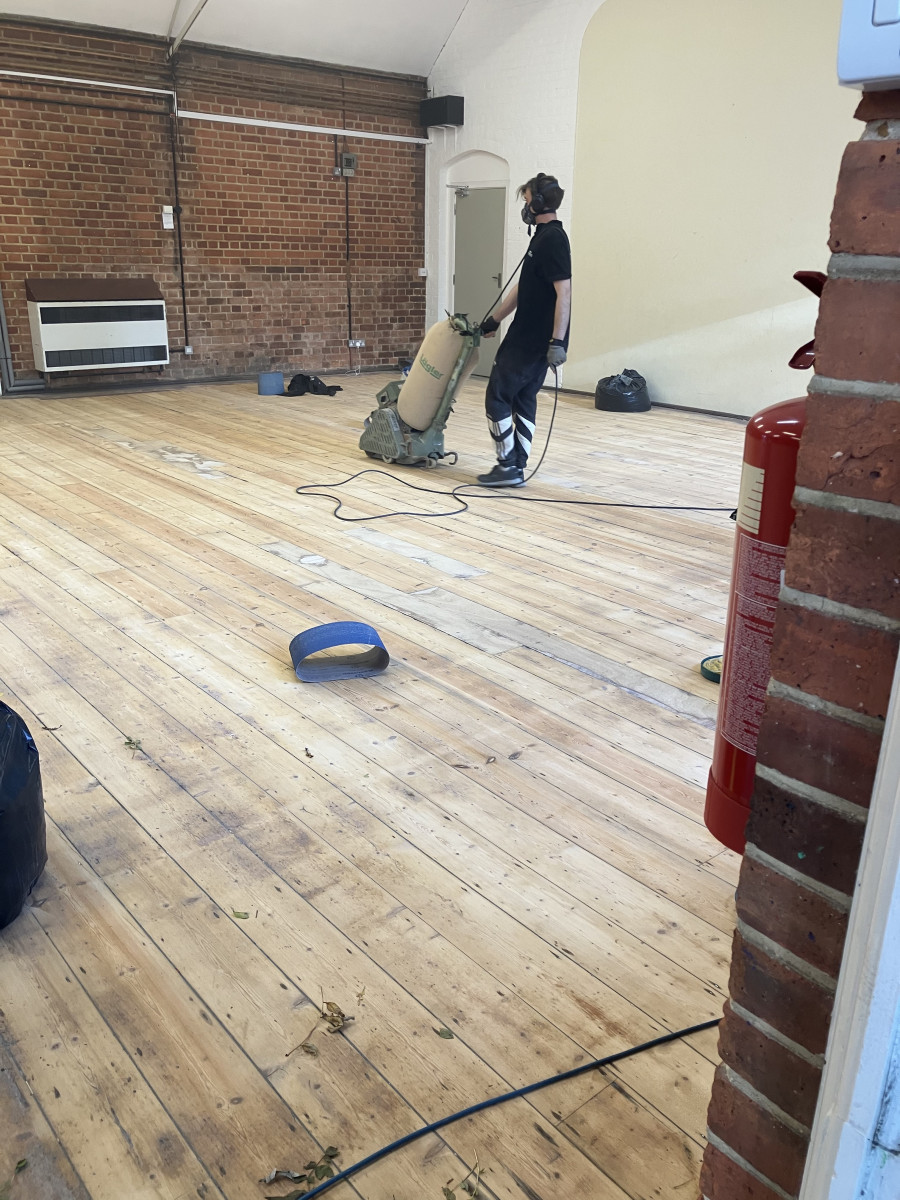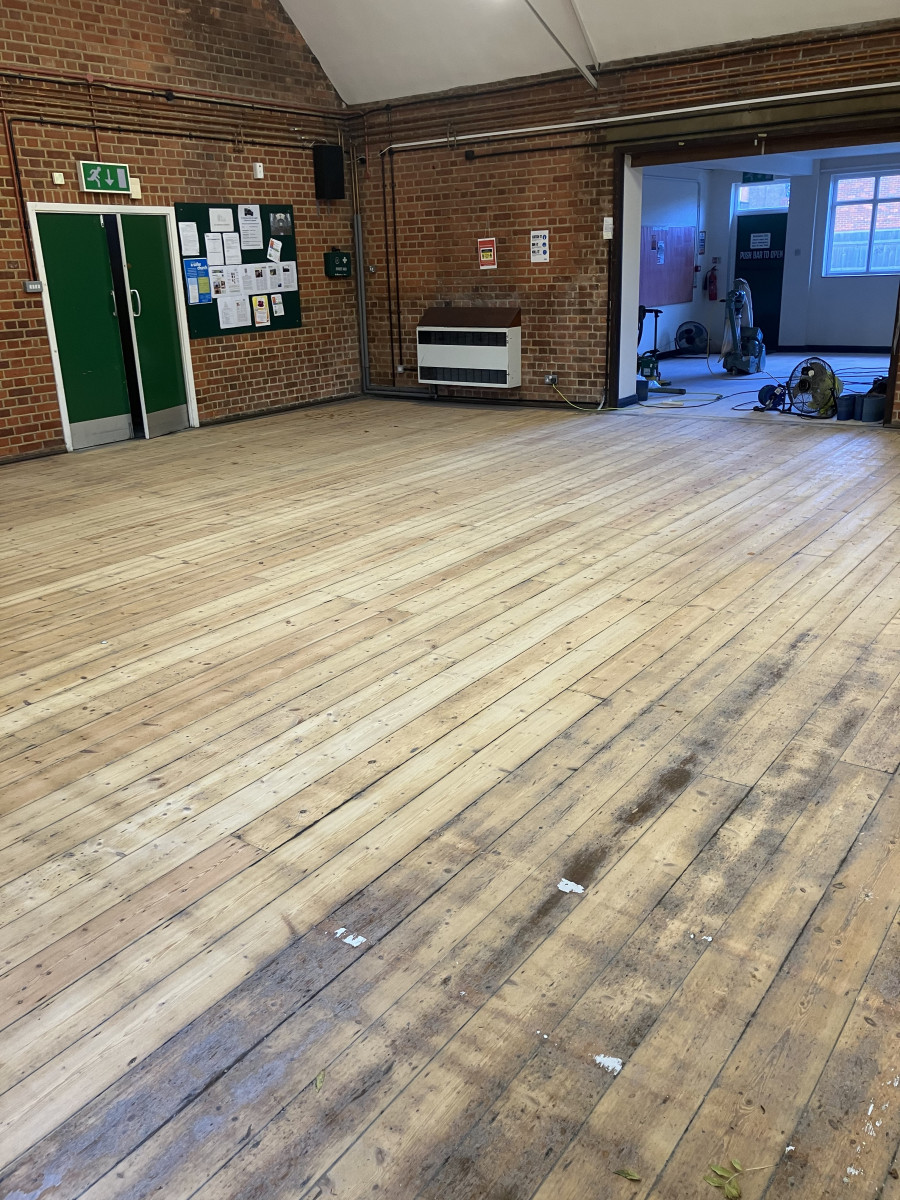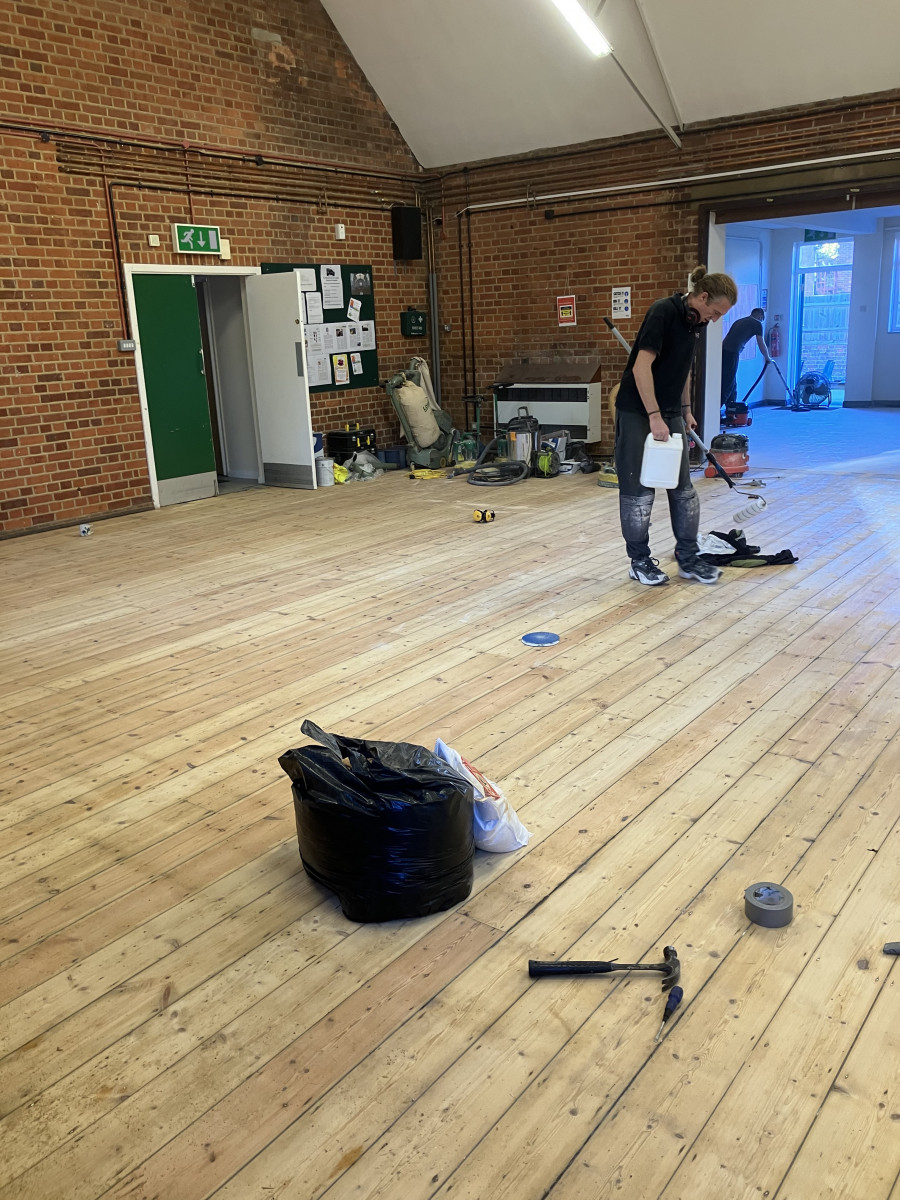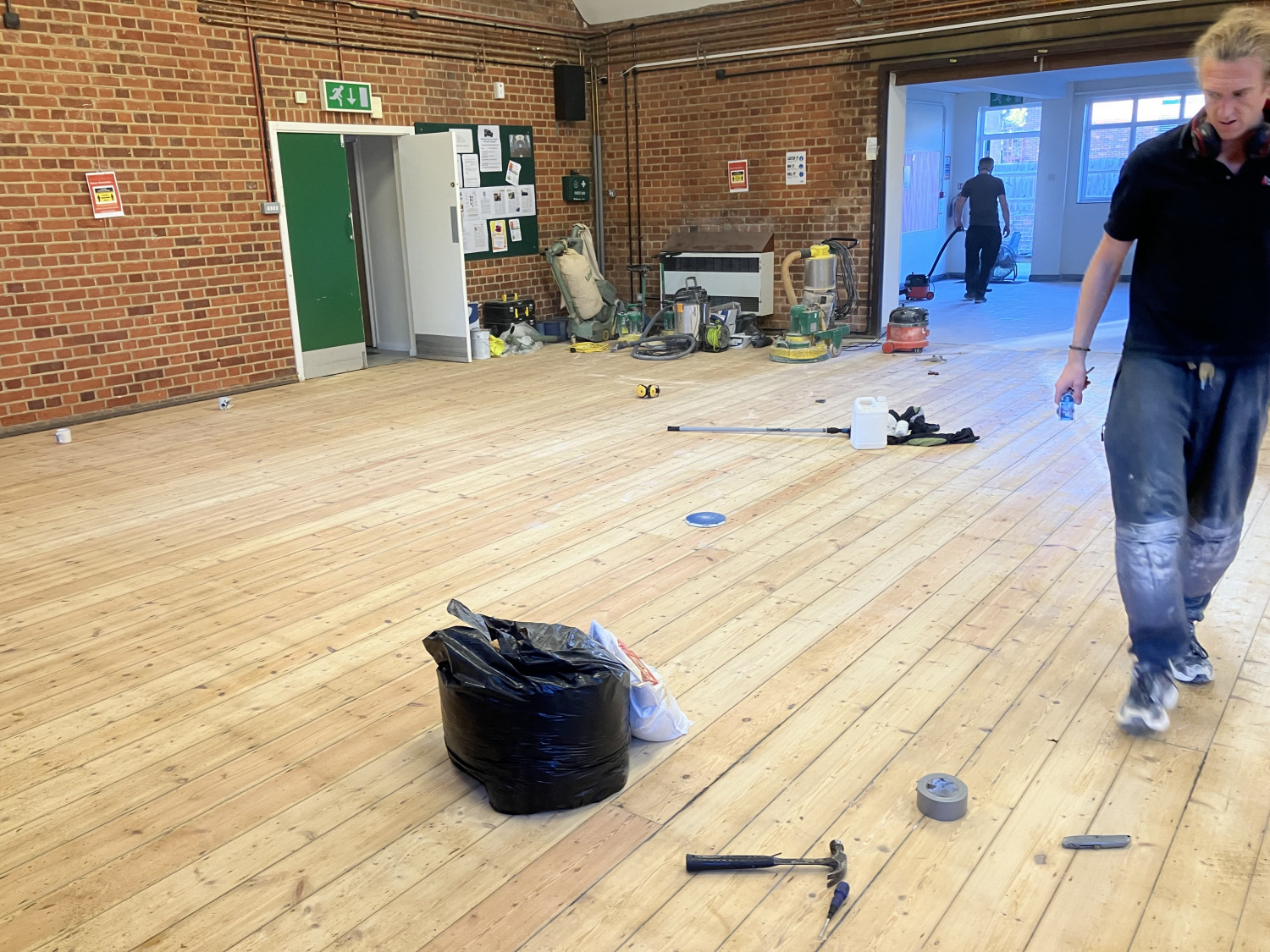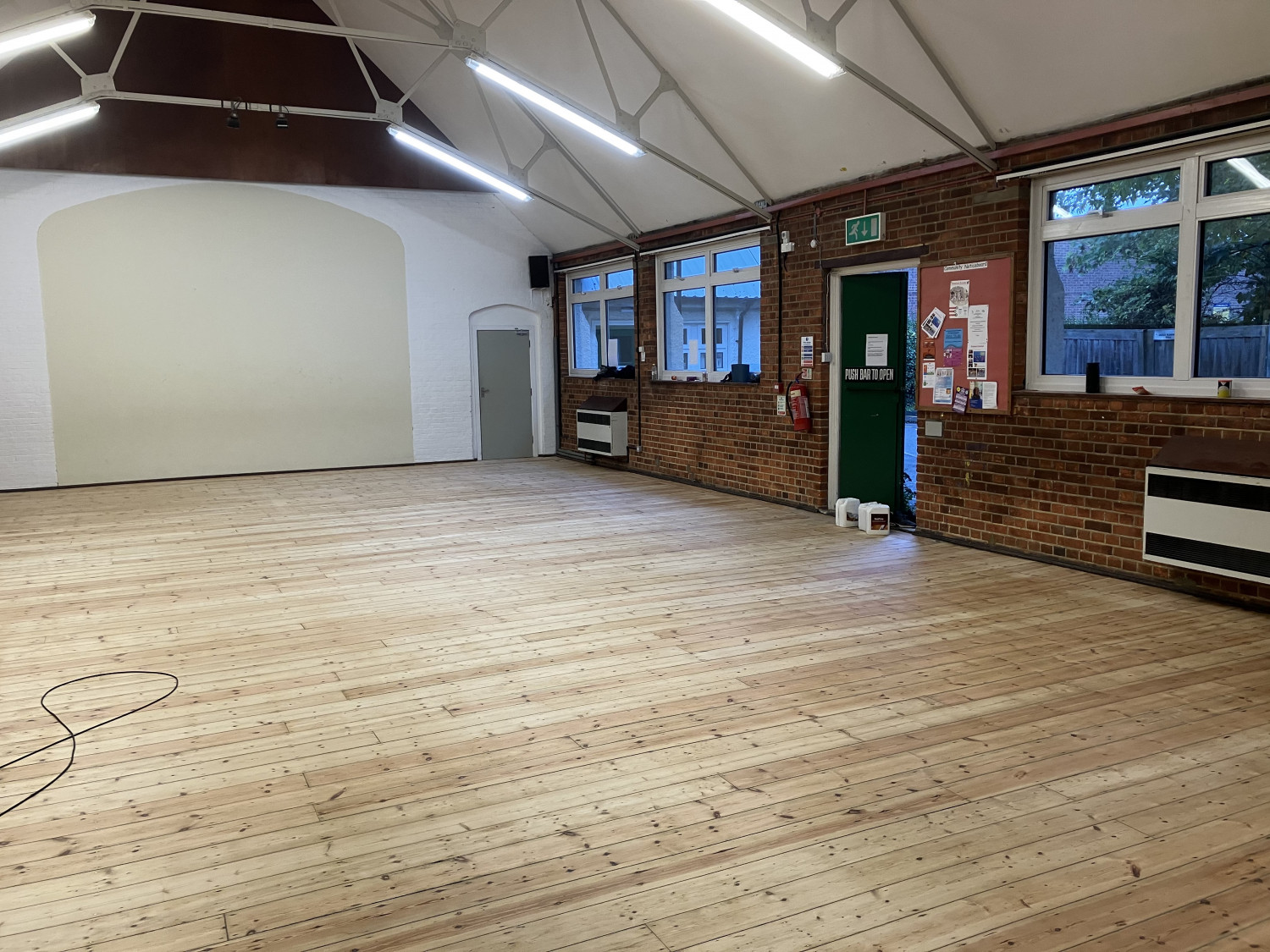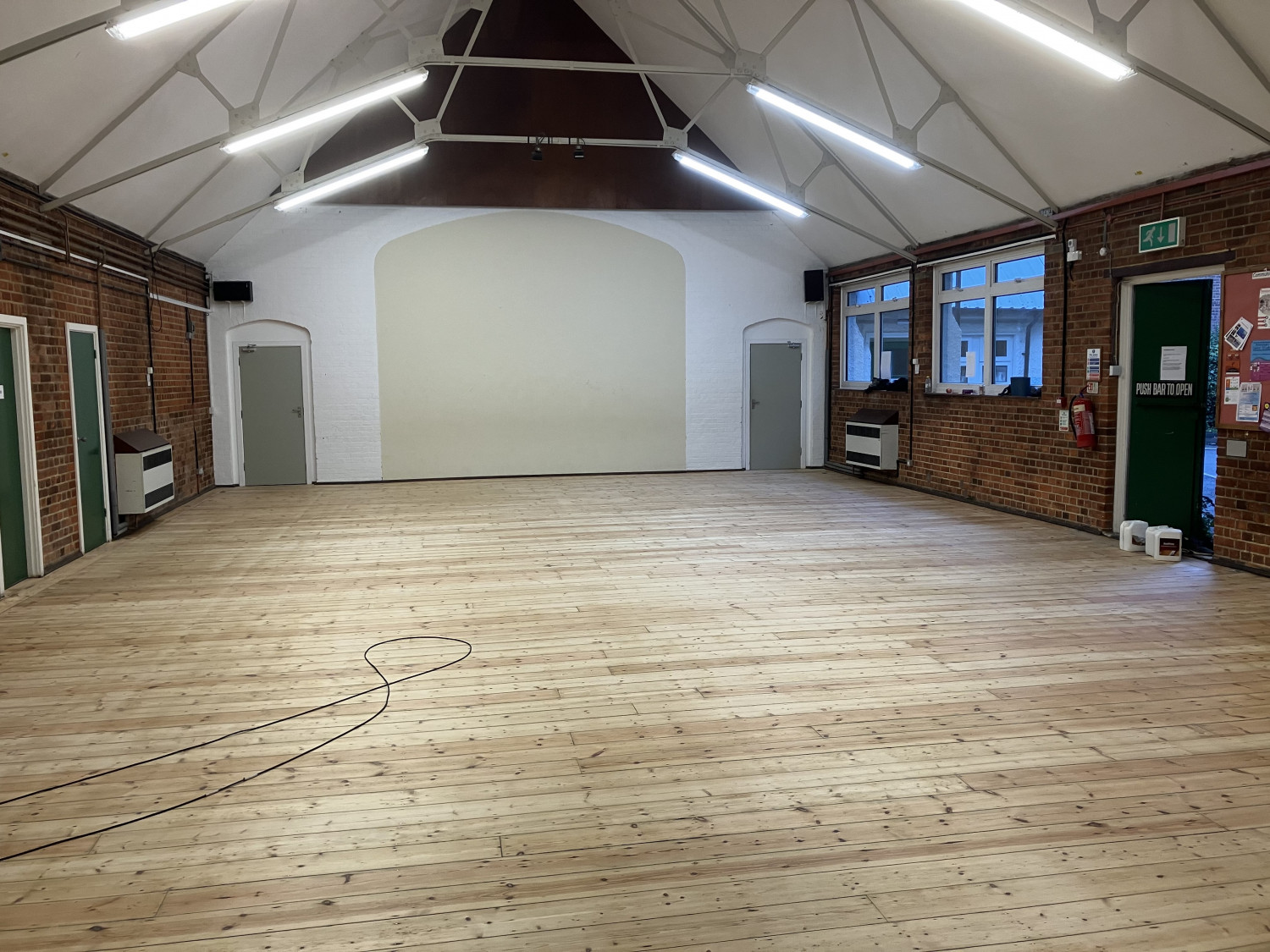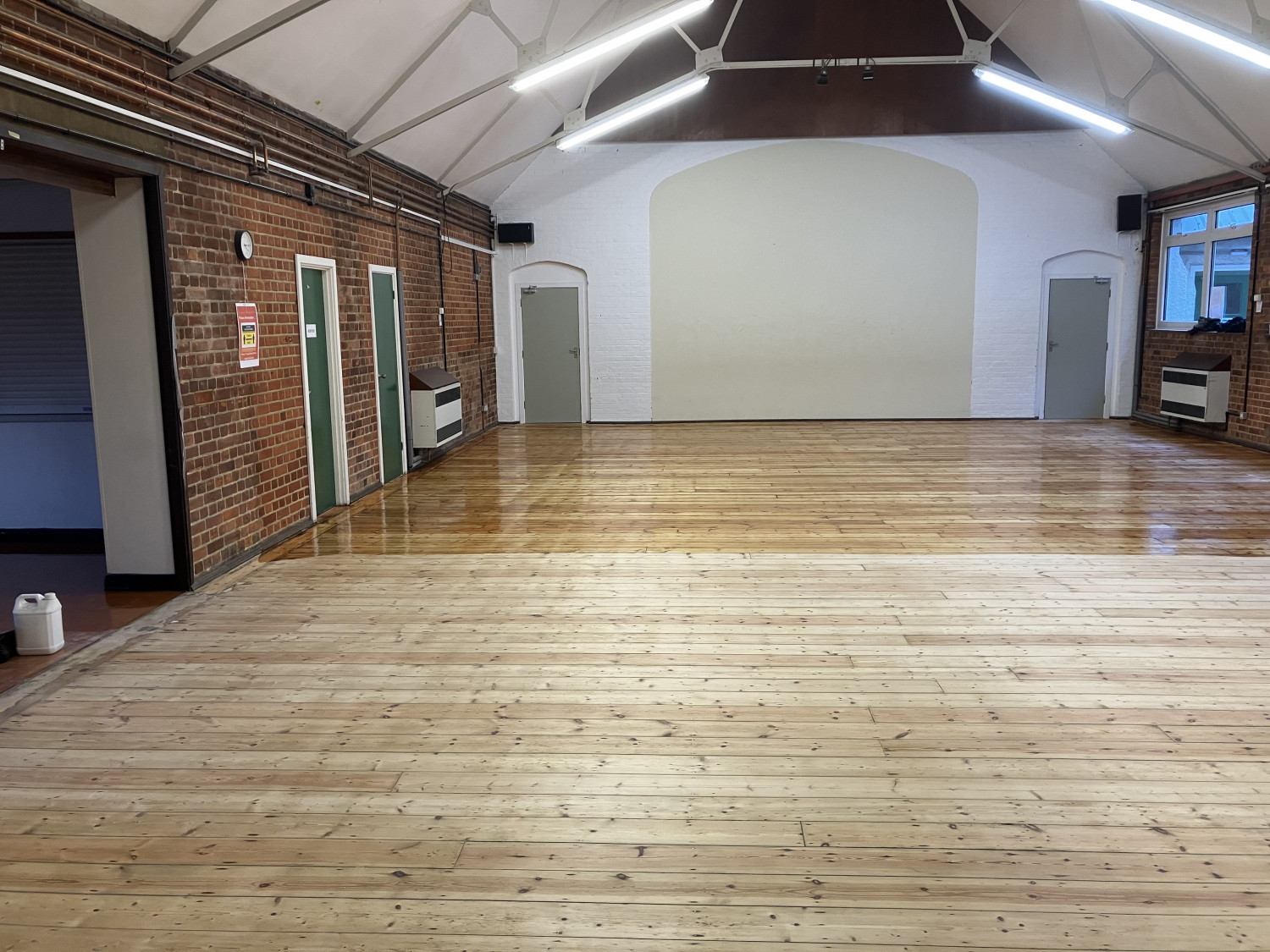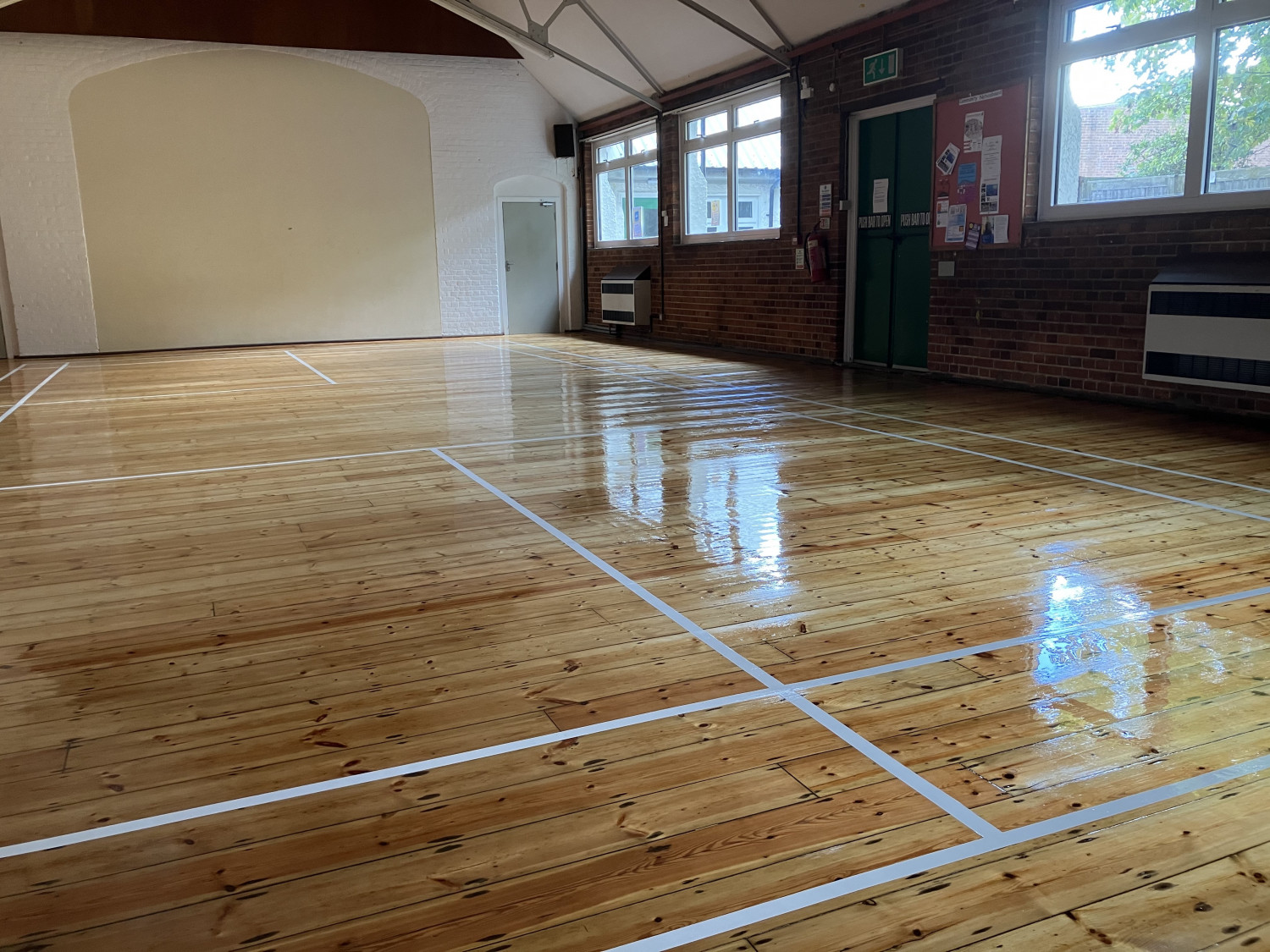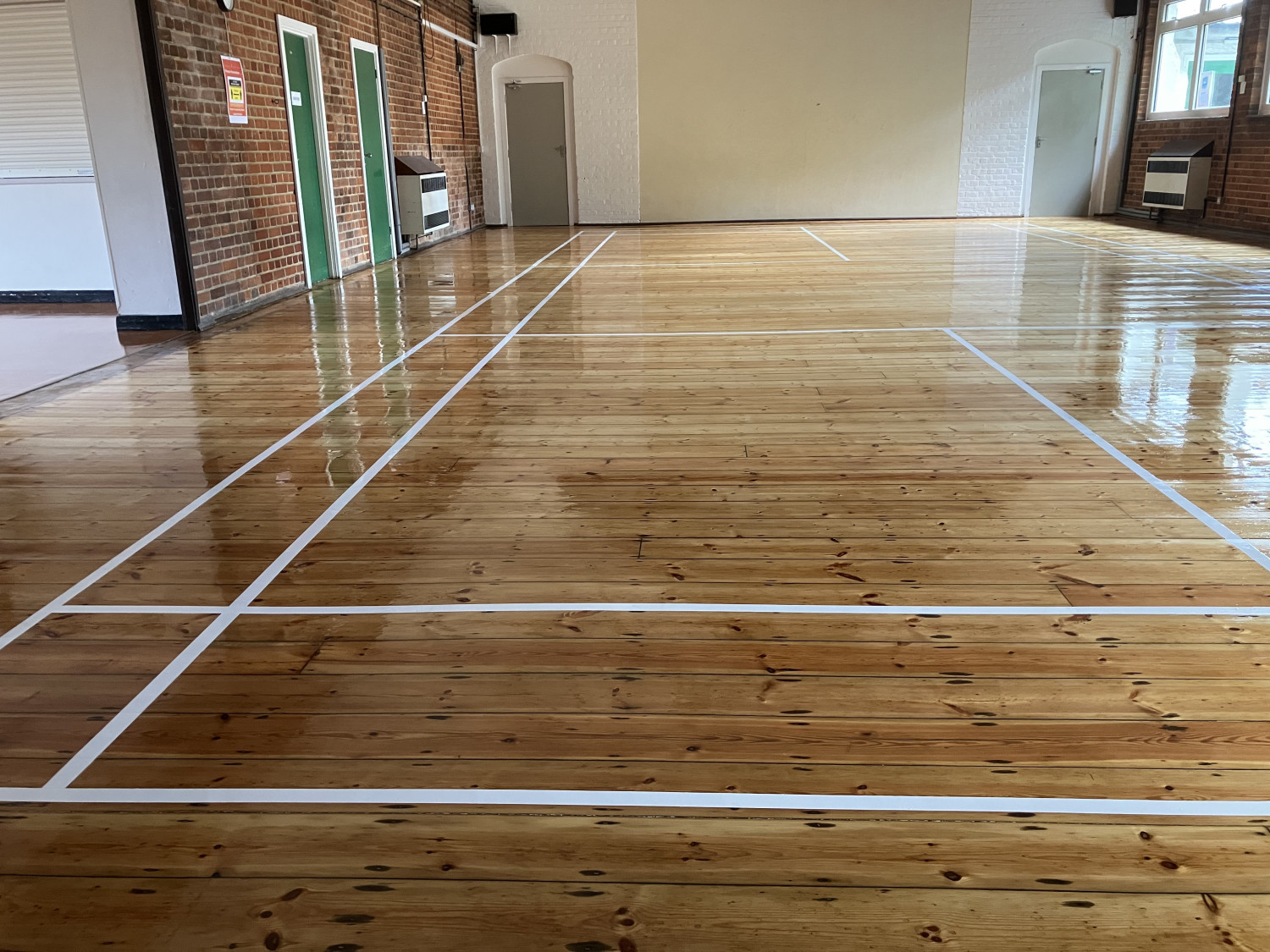 THE KITCHEN AREA (Including the floor & door):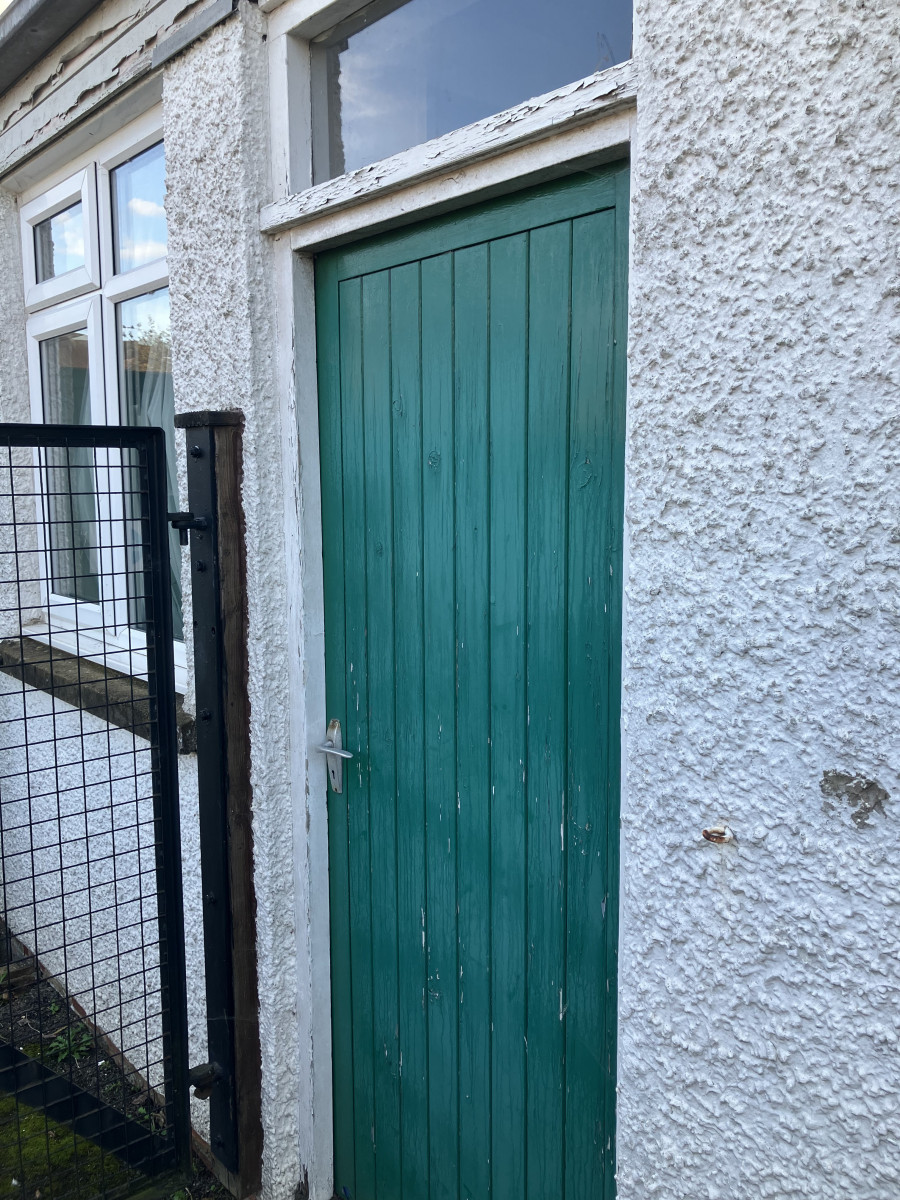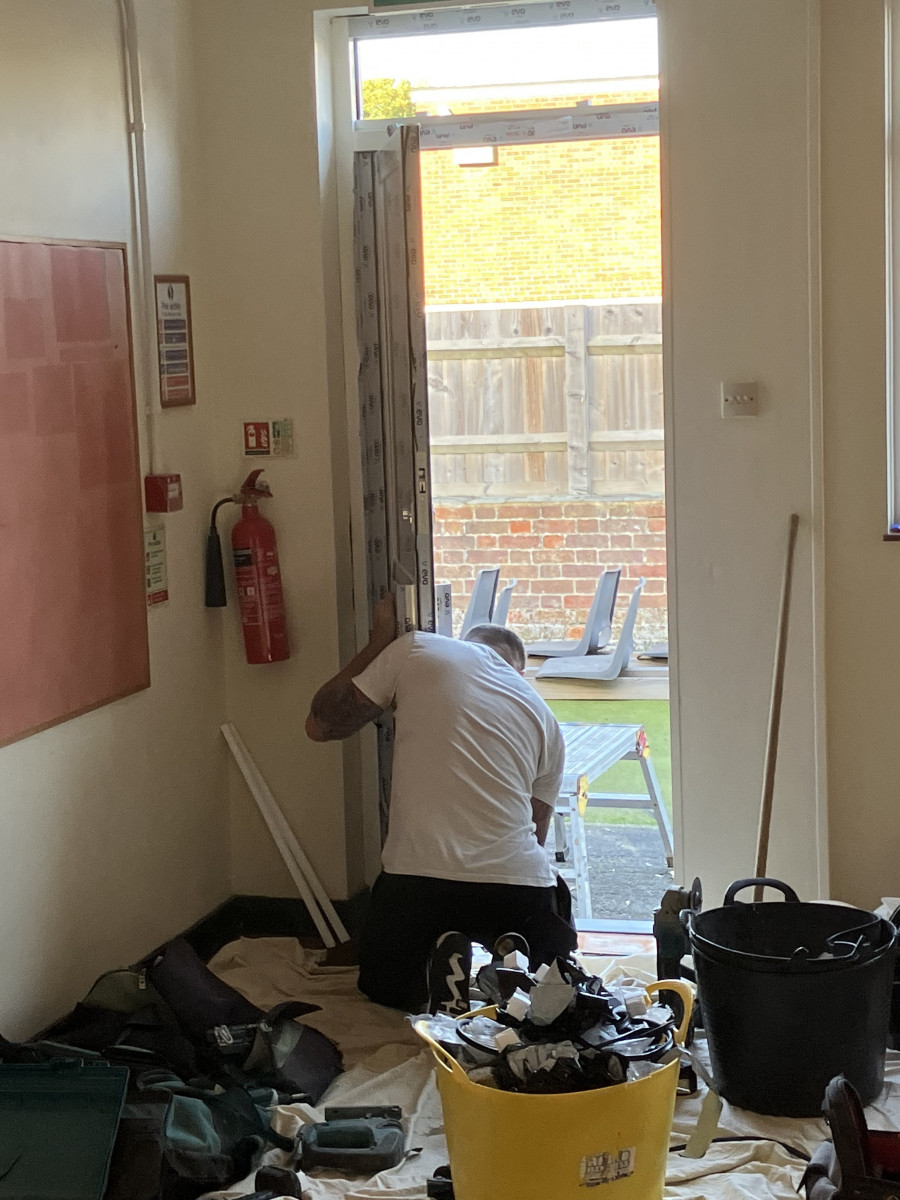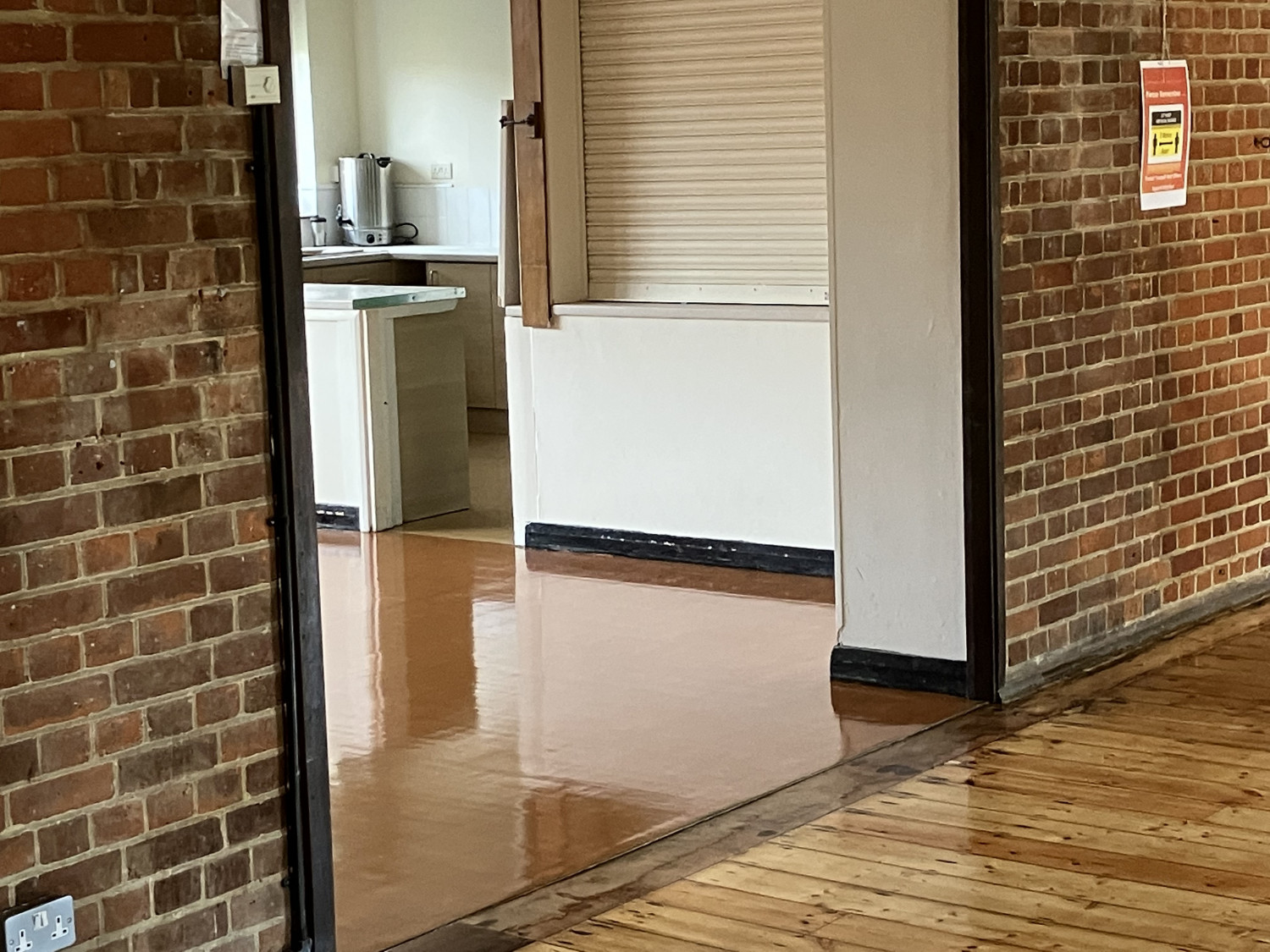 THE MAIN FIRE DOORS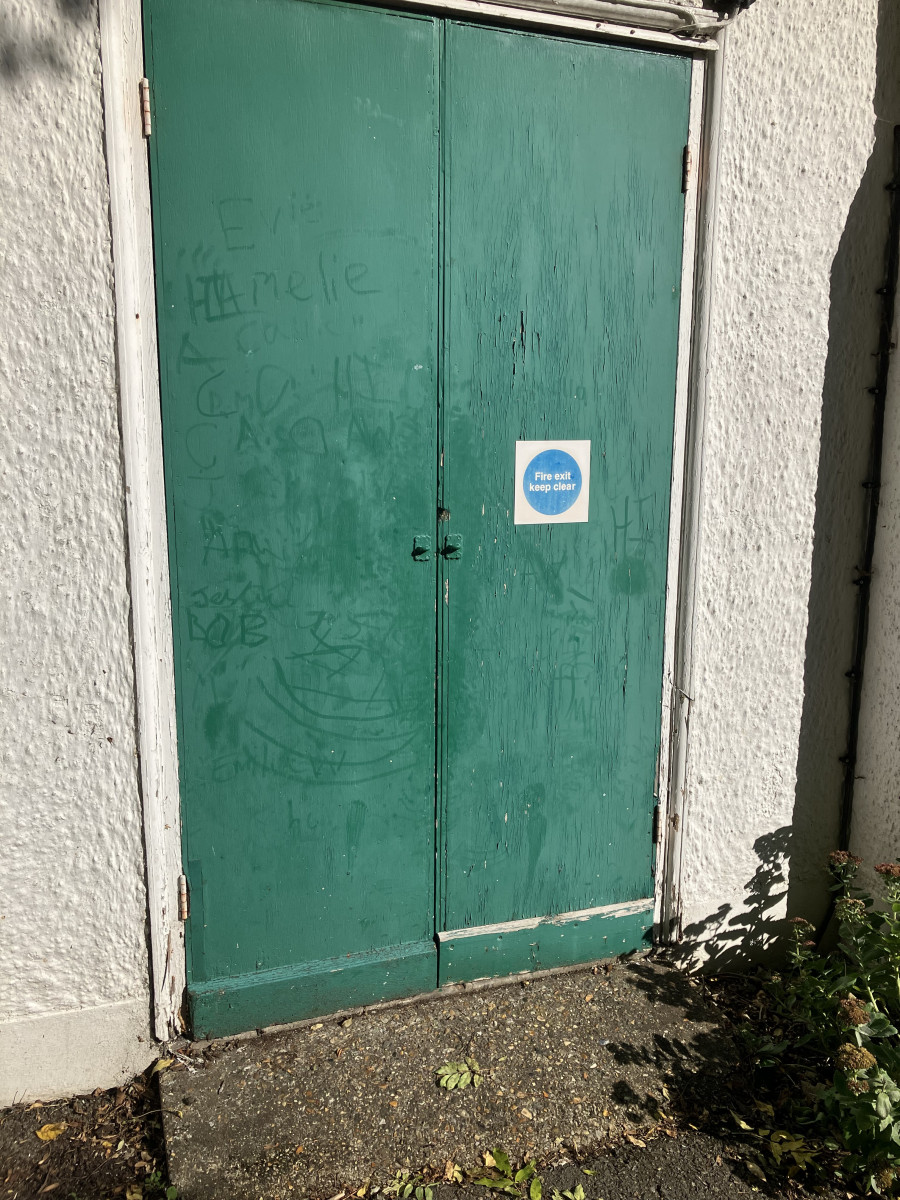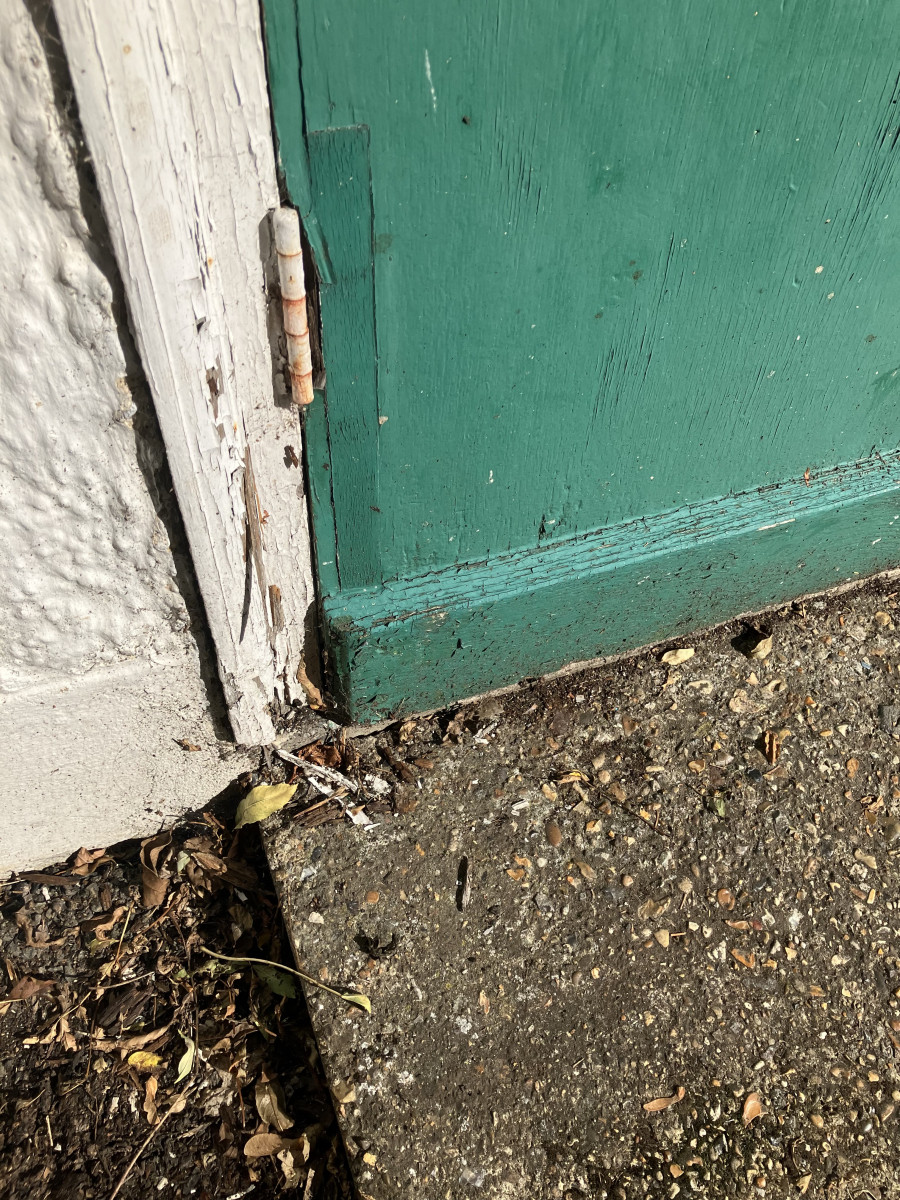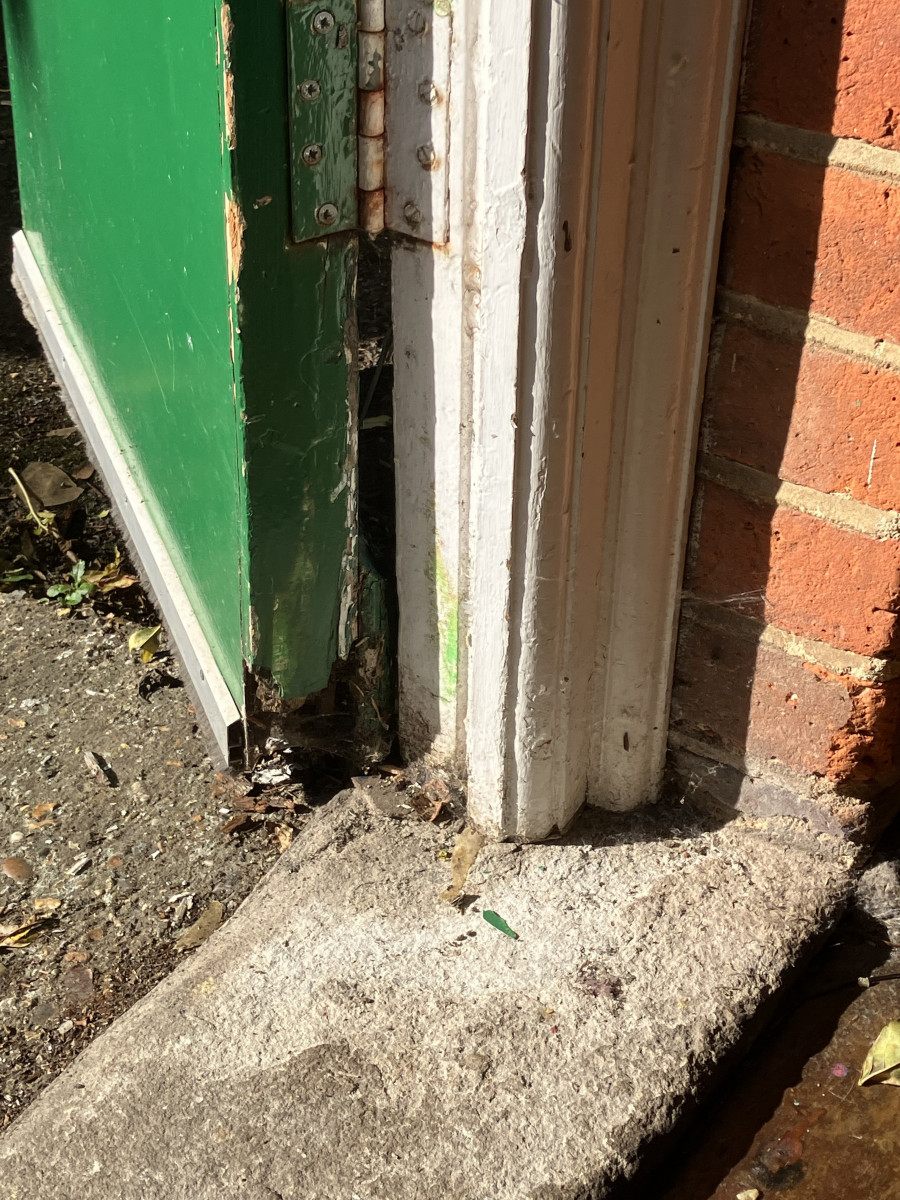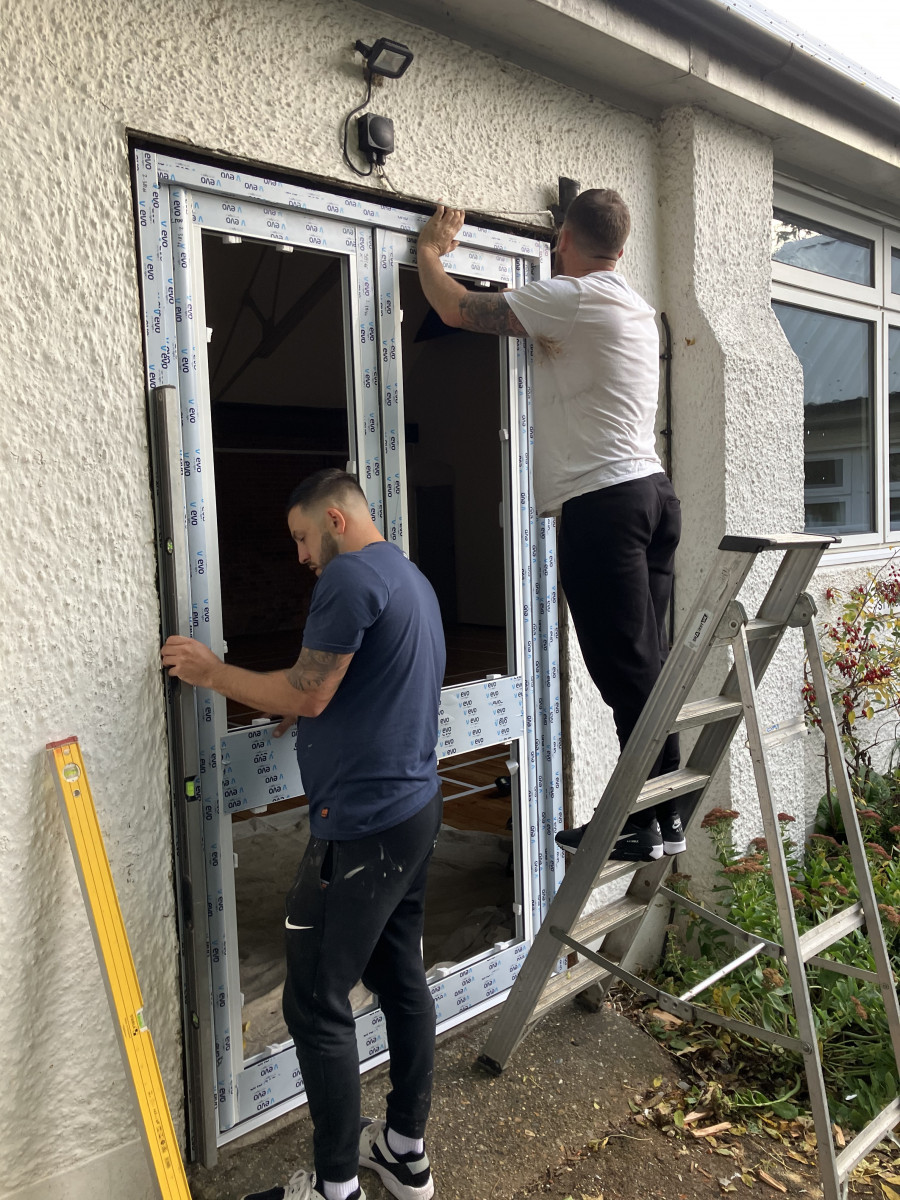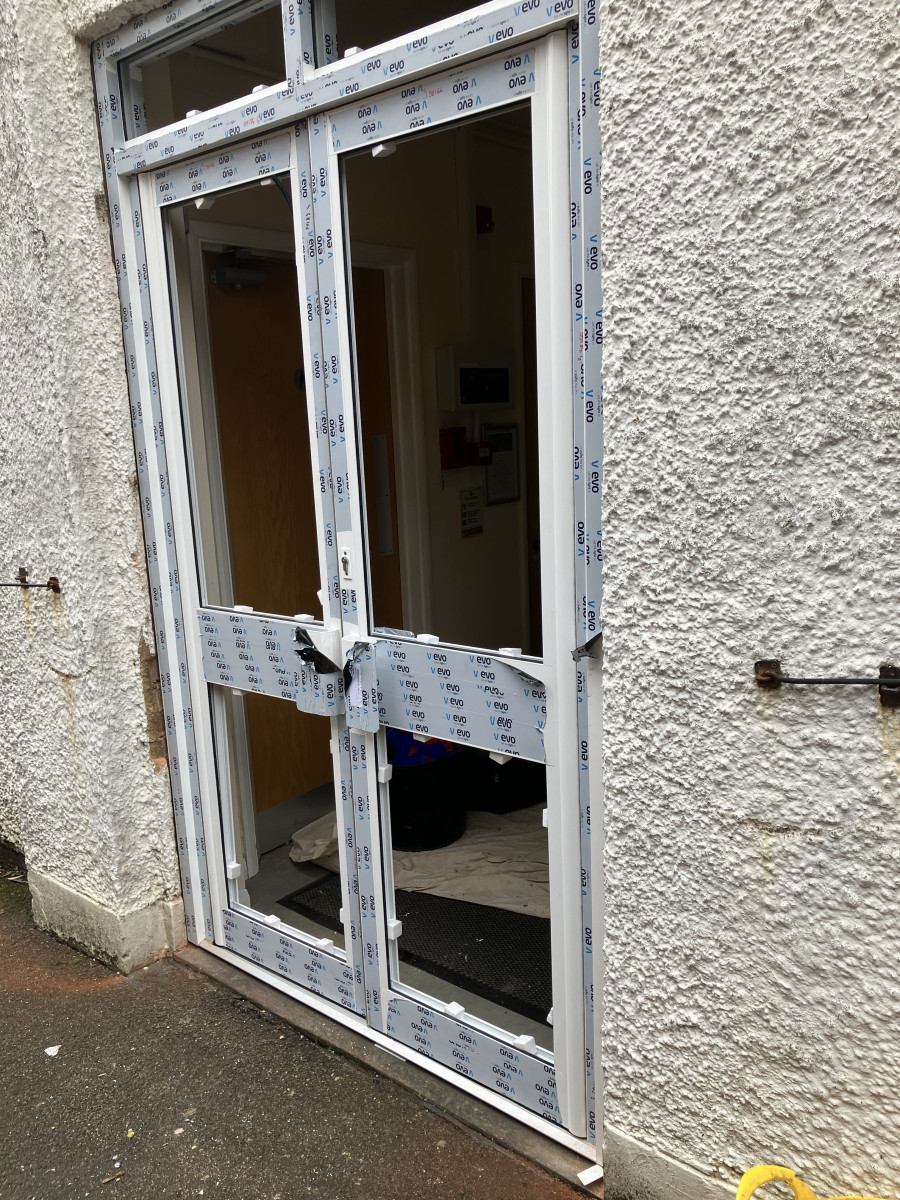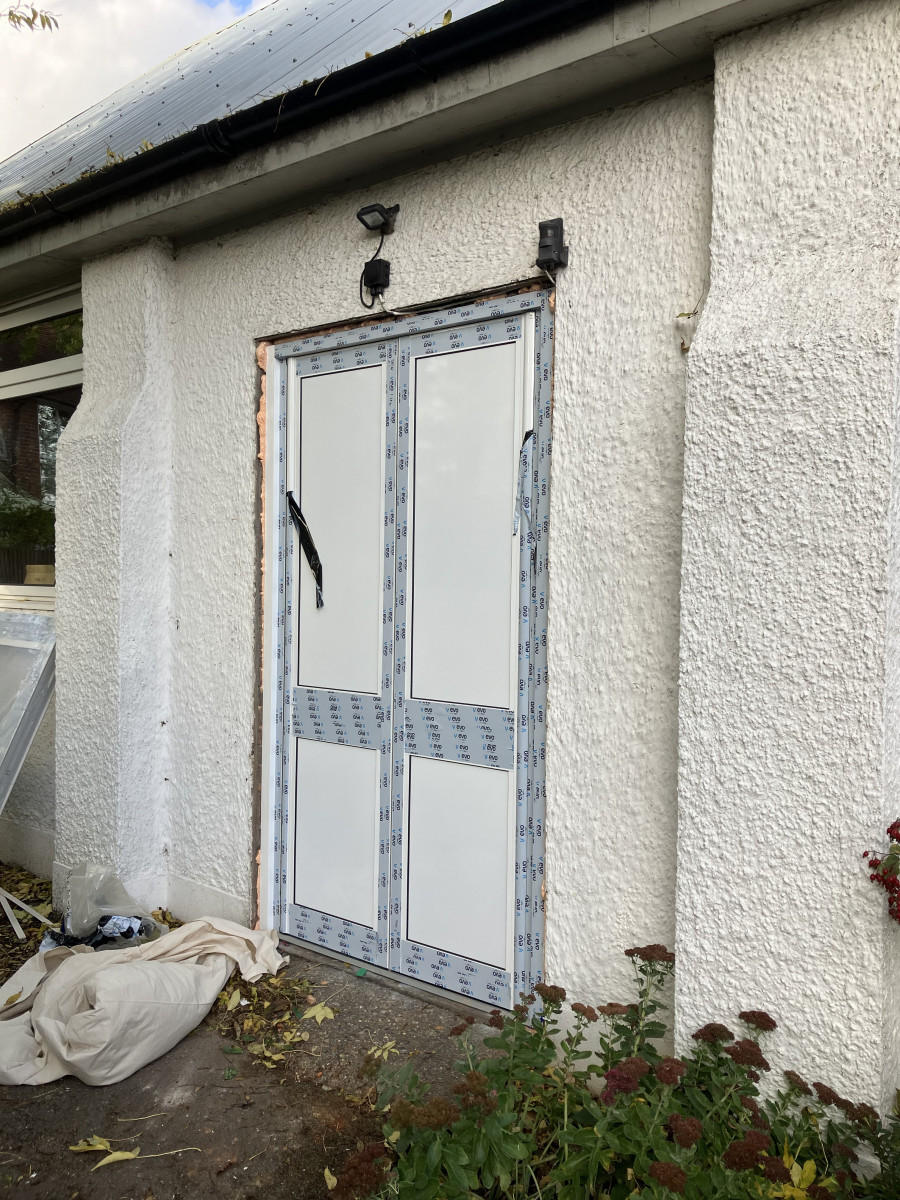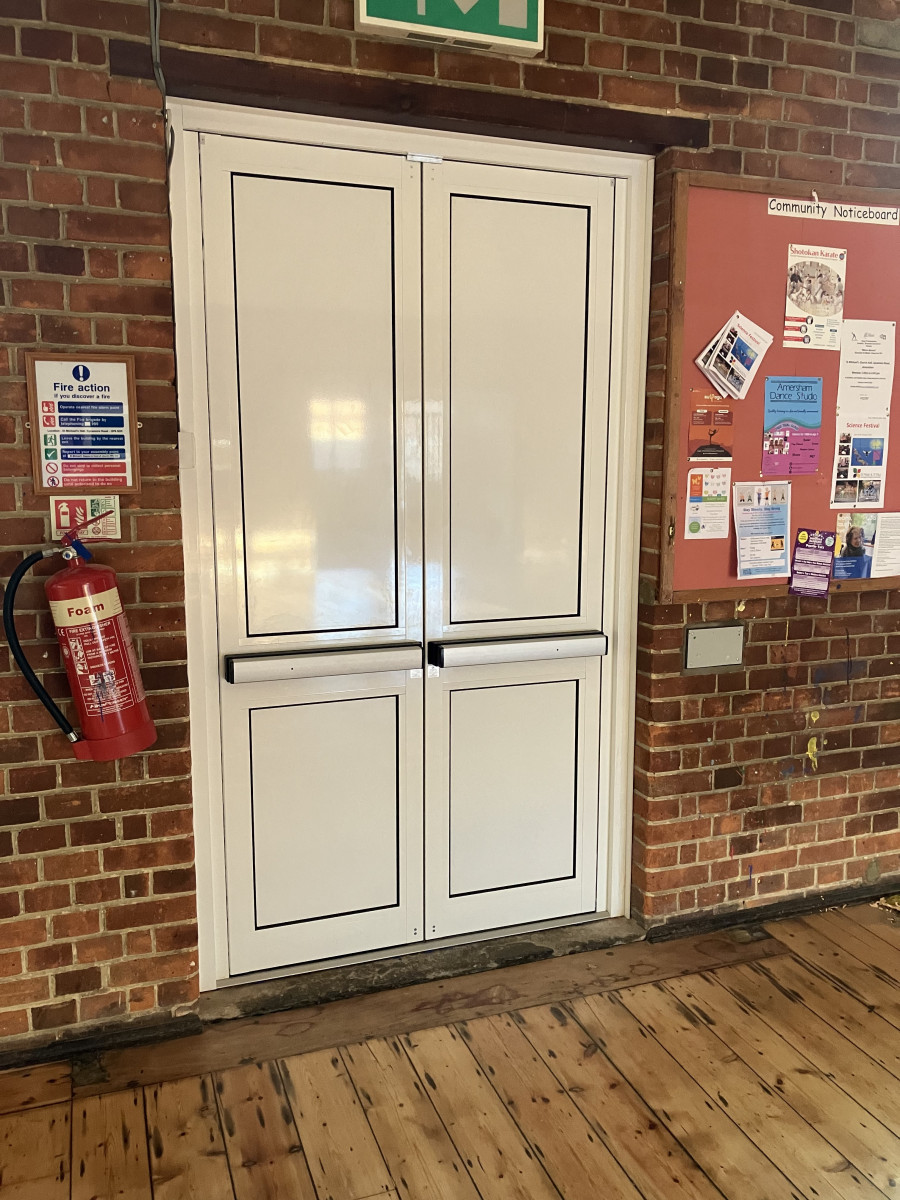 THE GLOVER ROOM (Including entrance):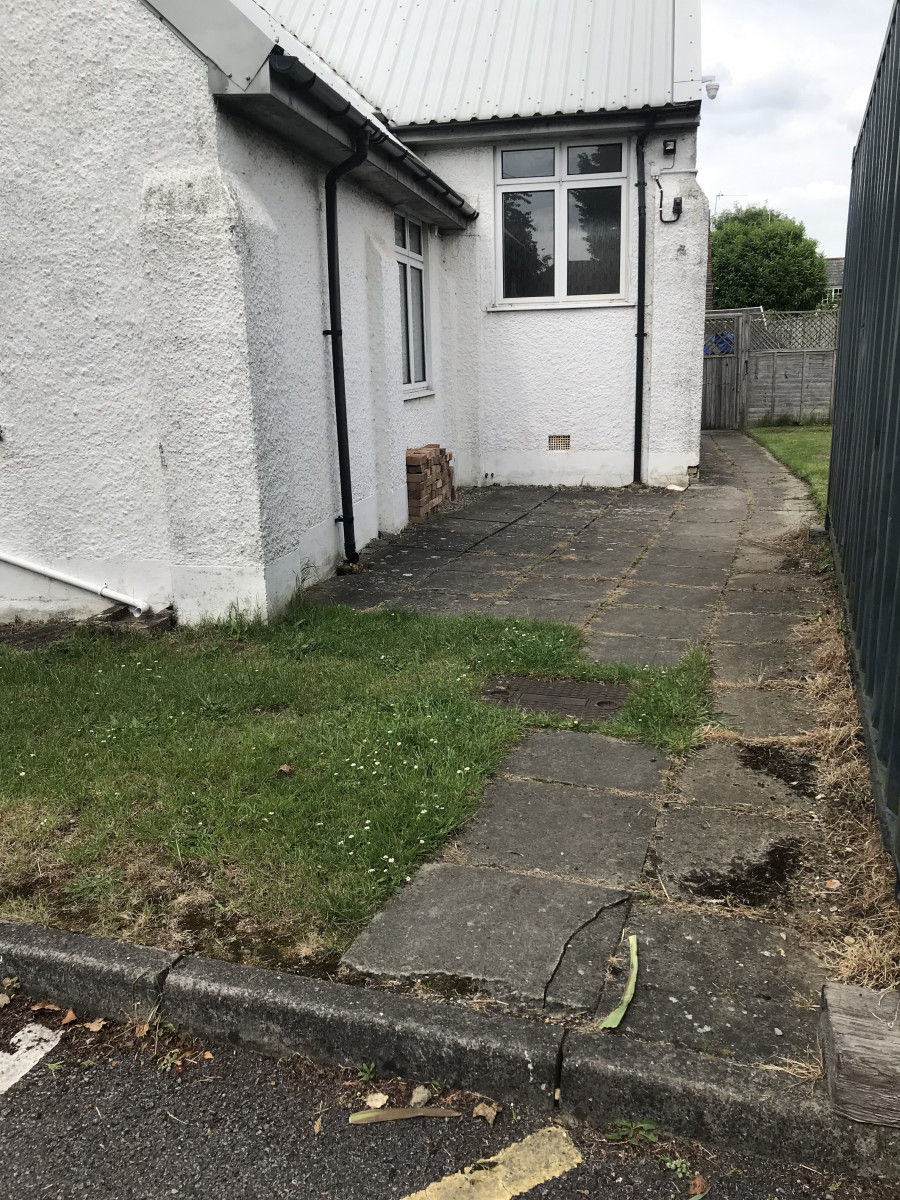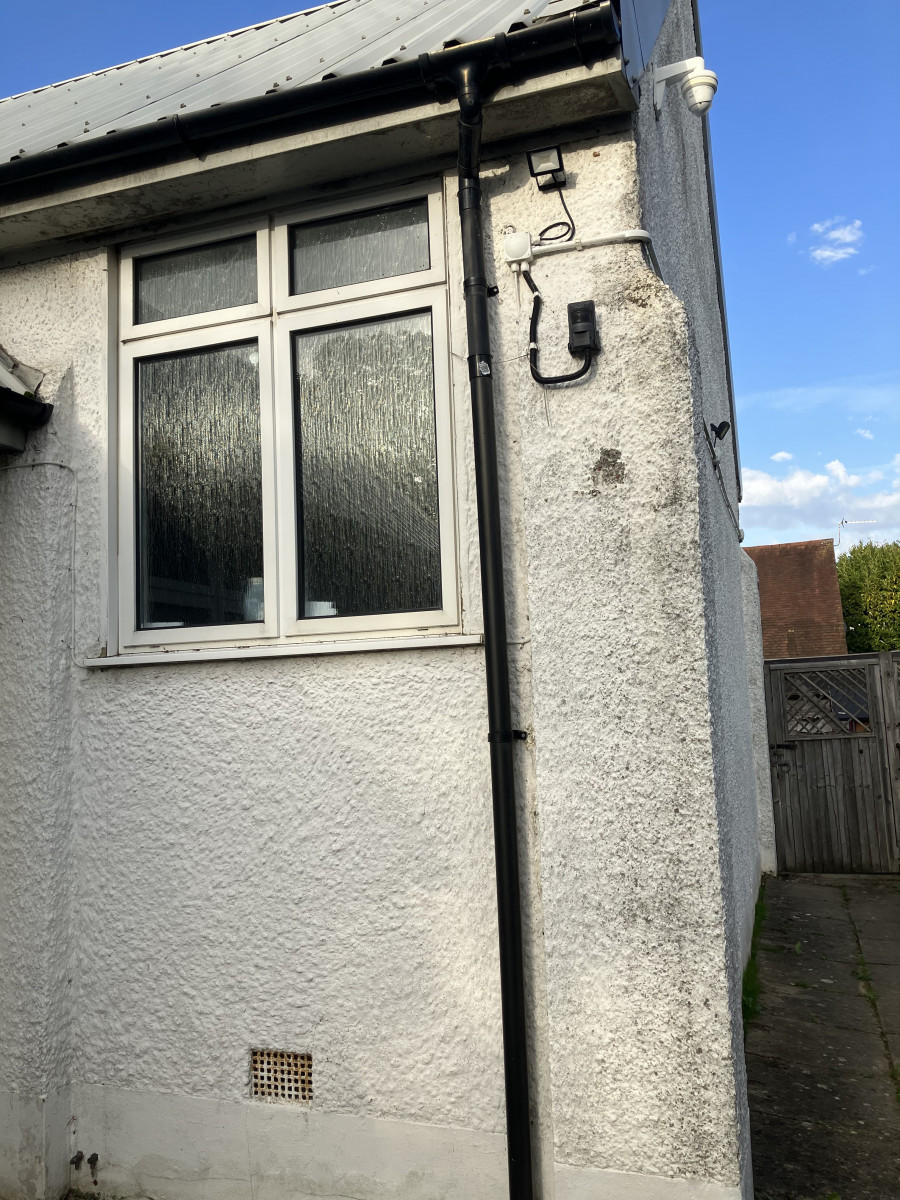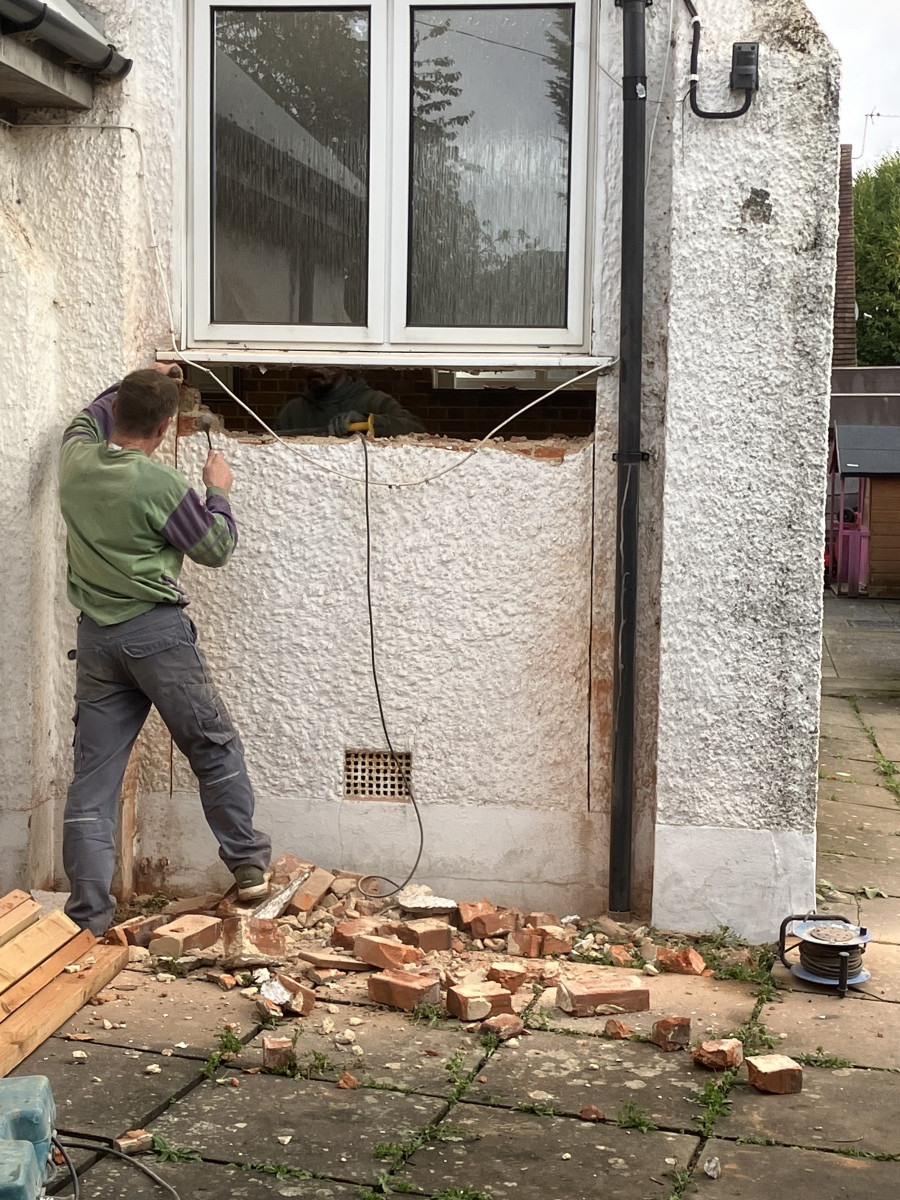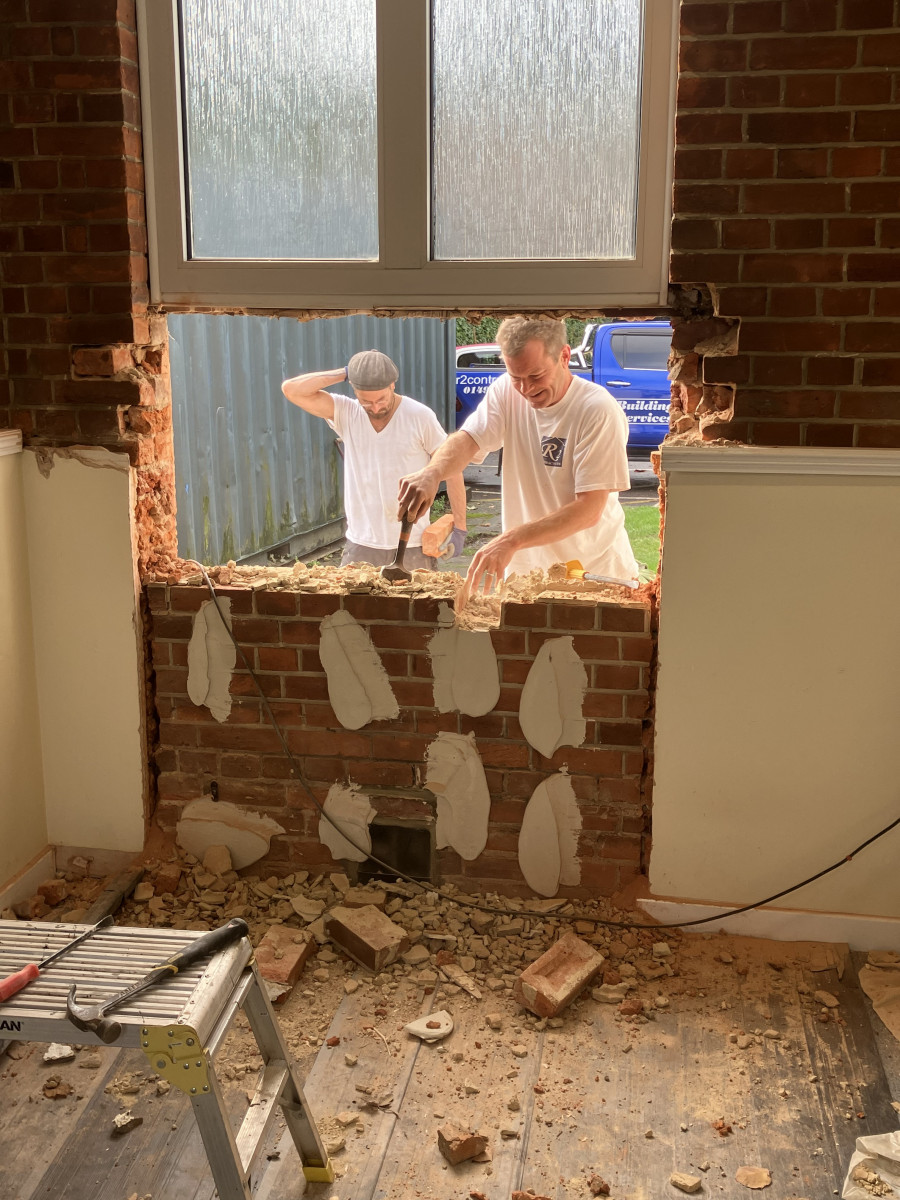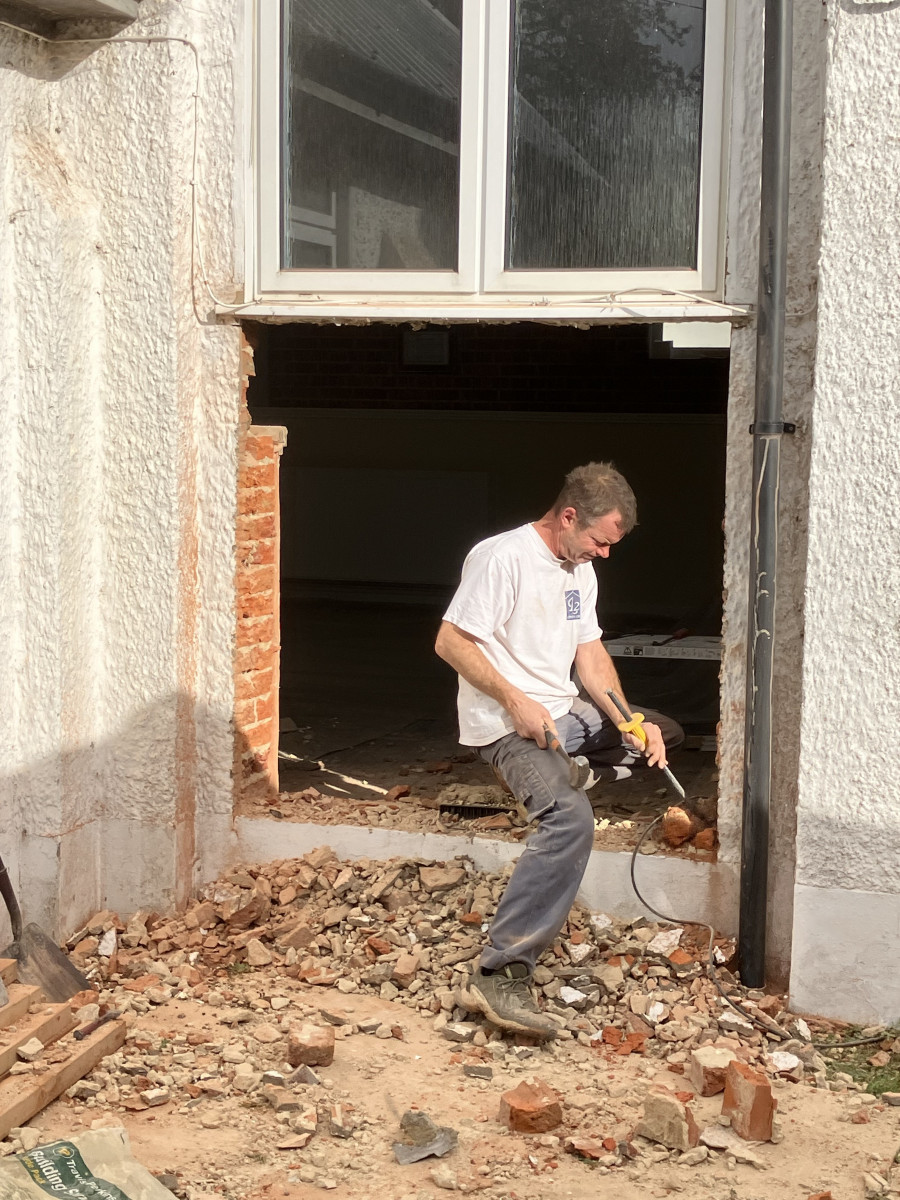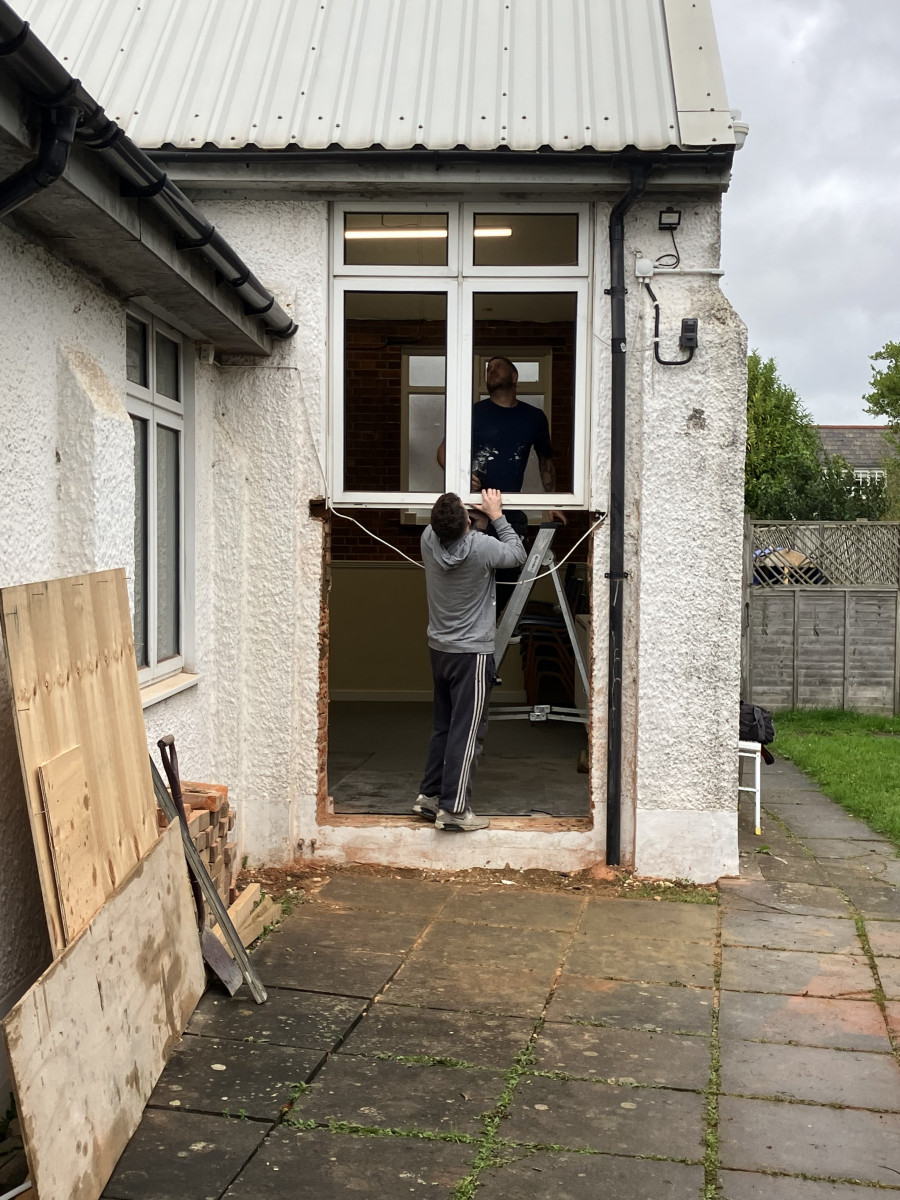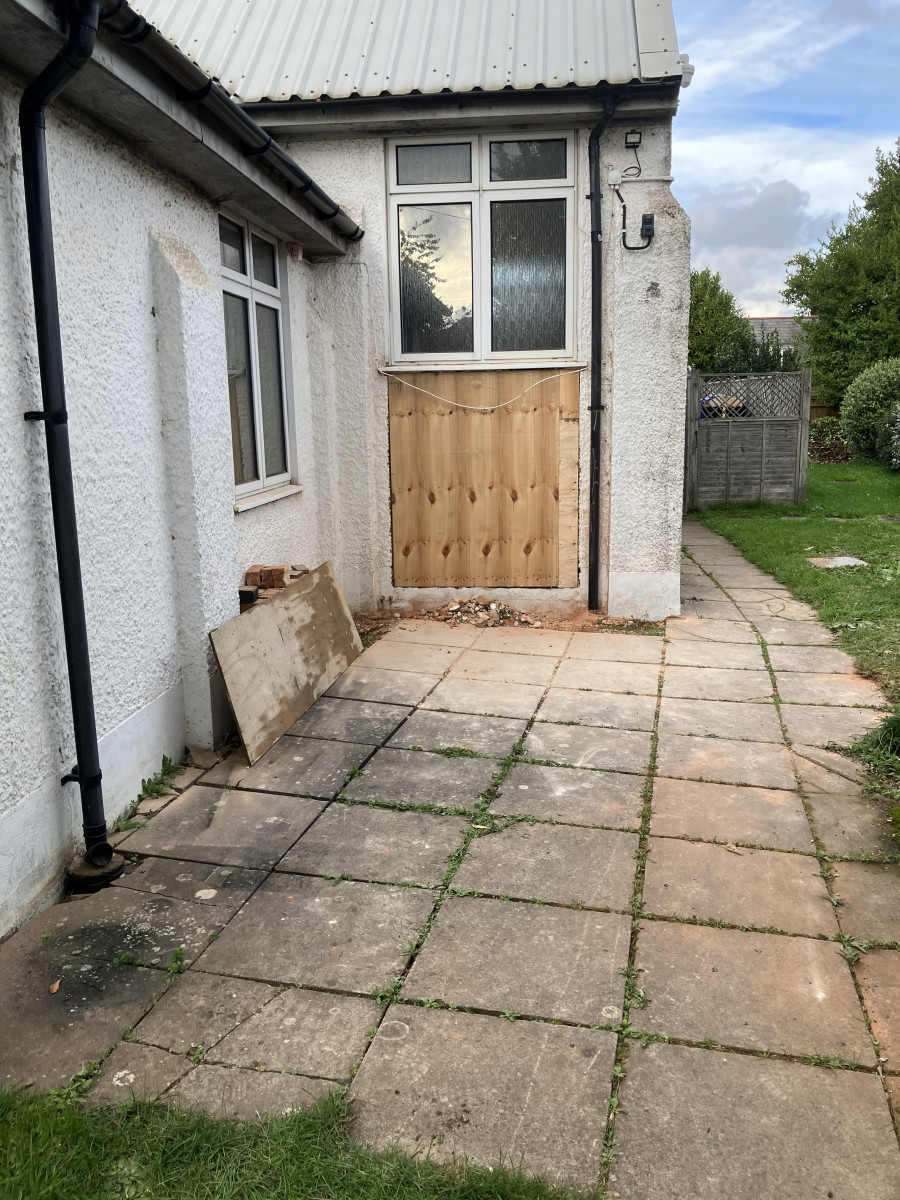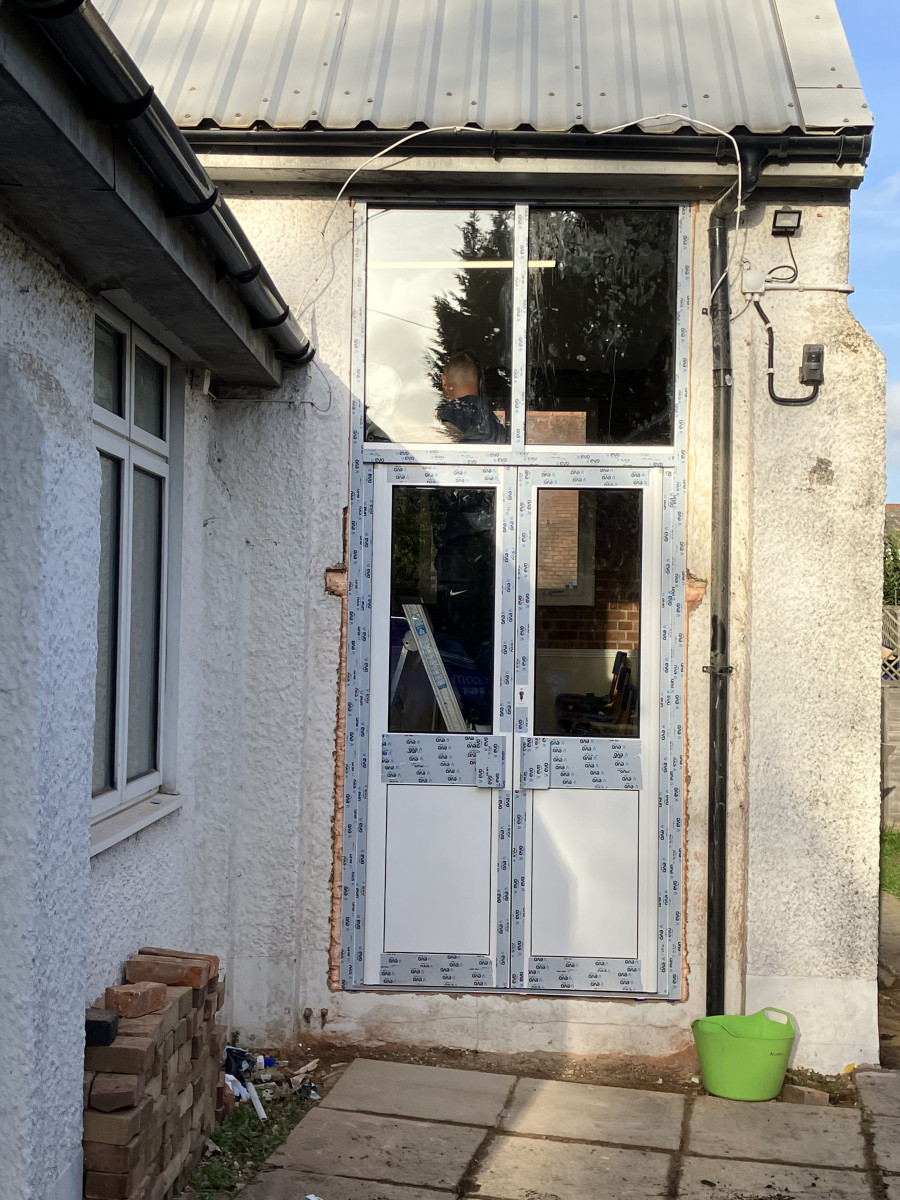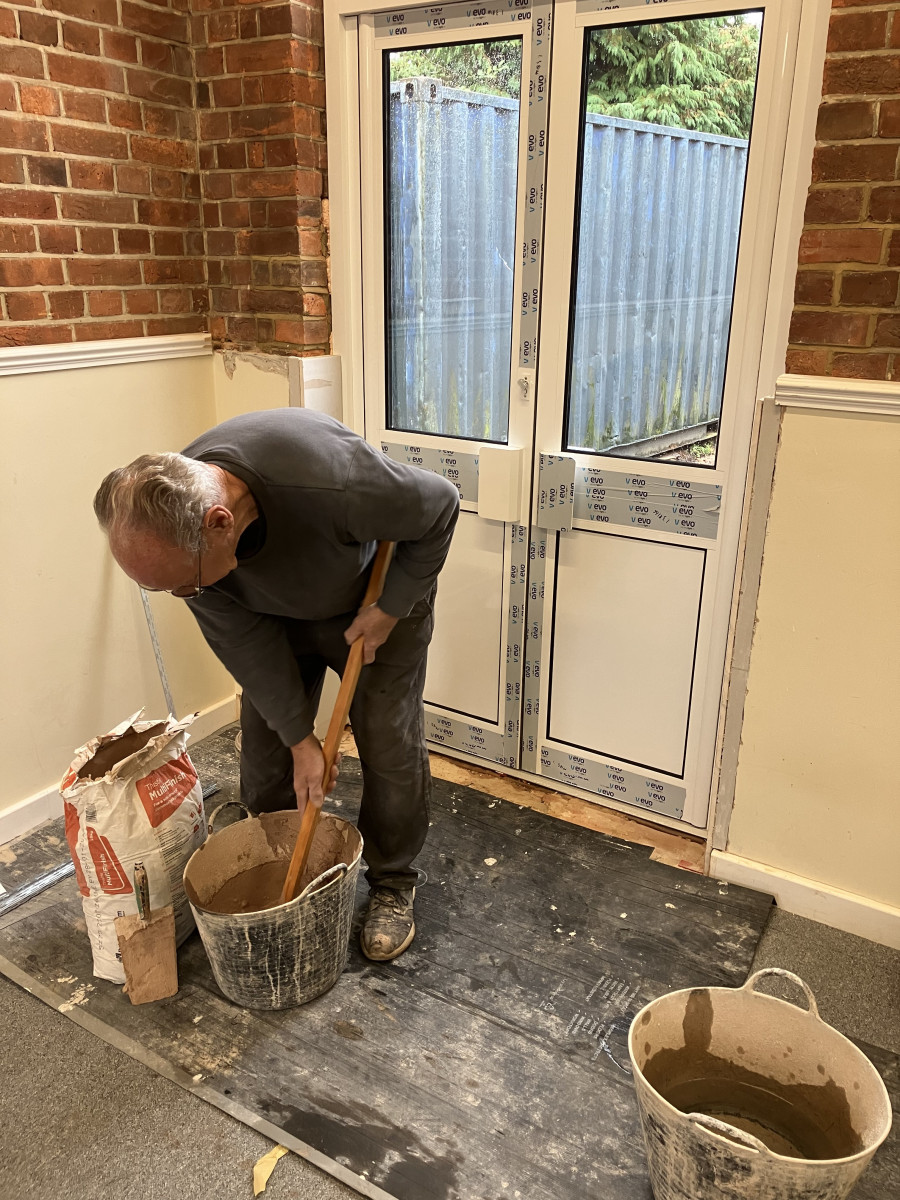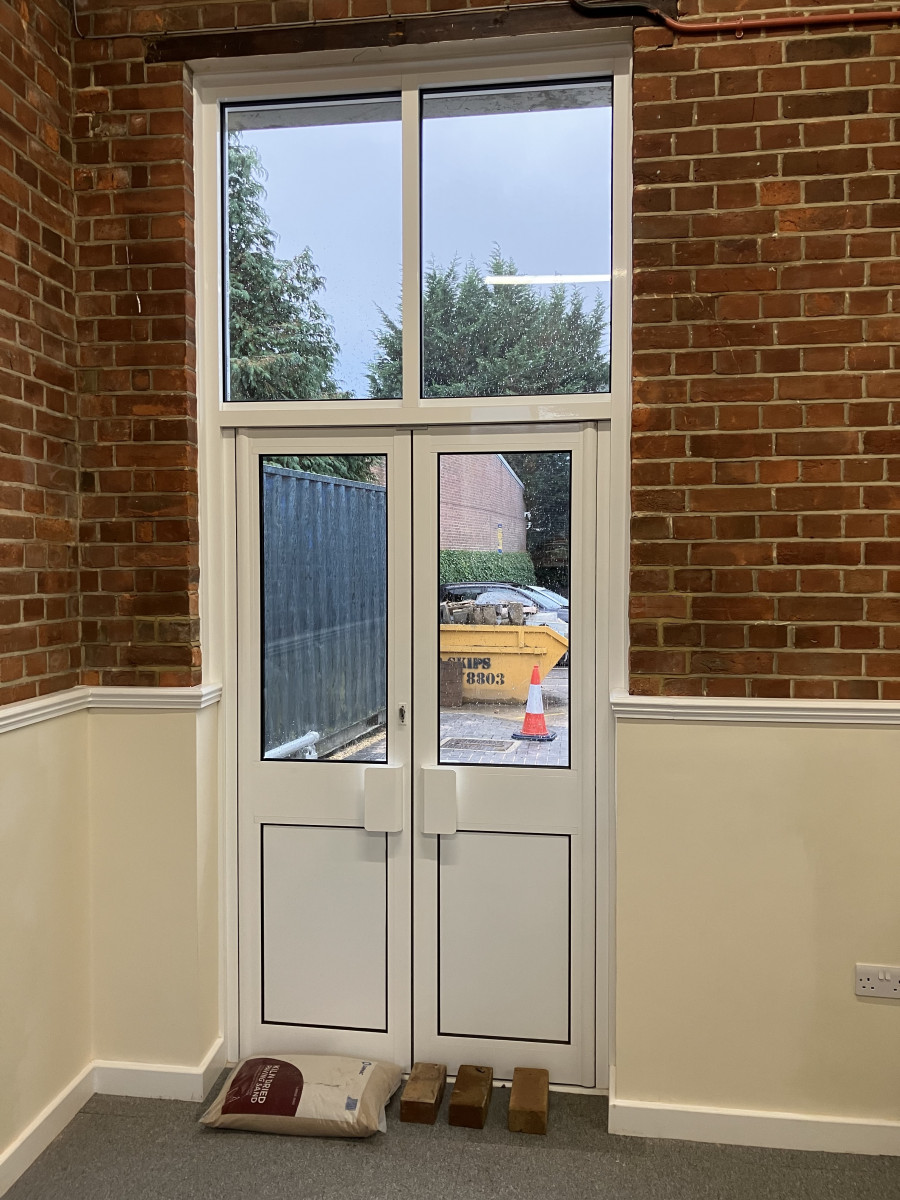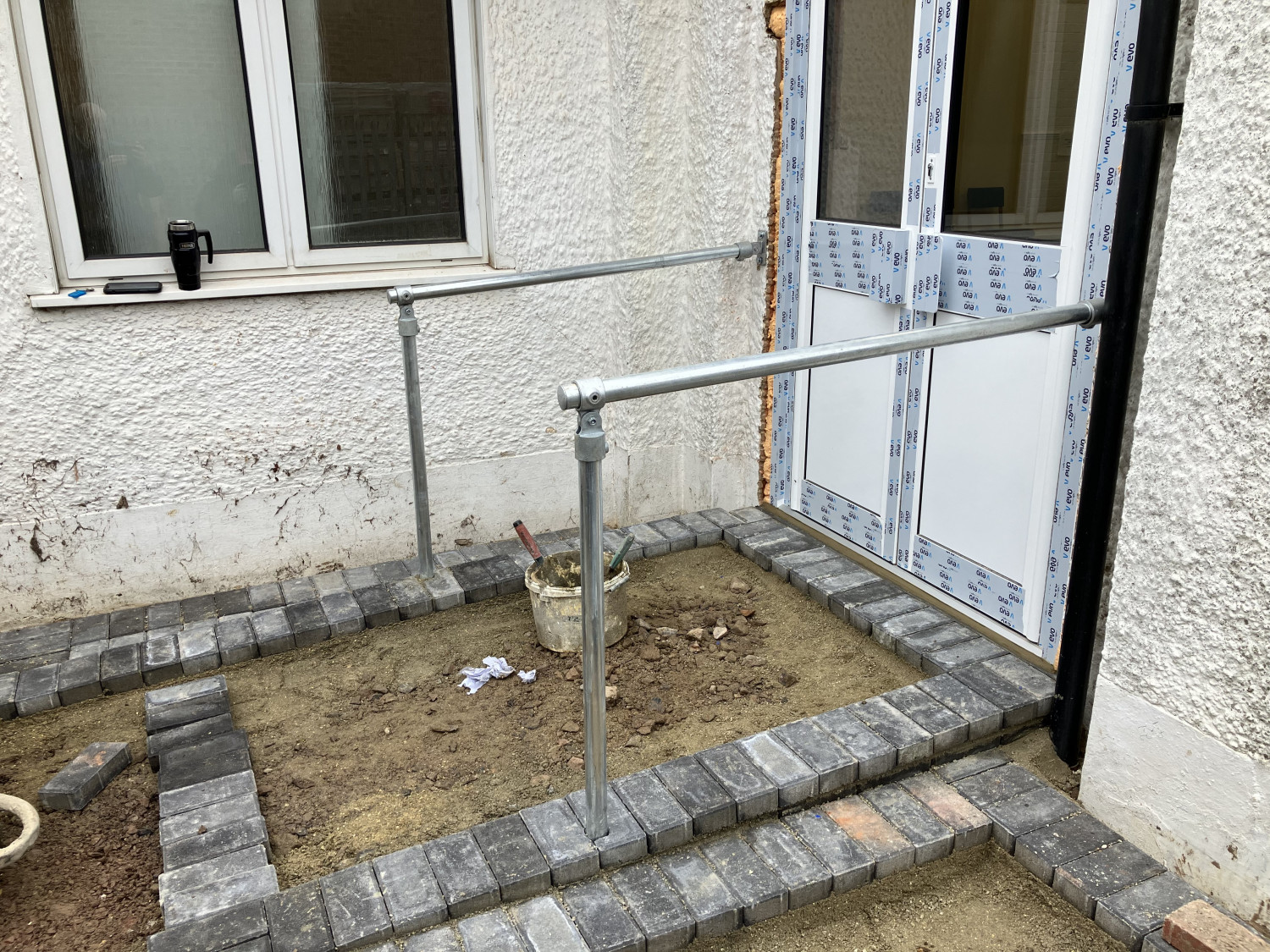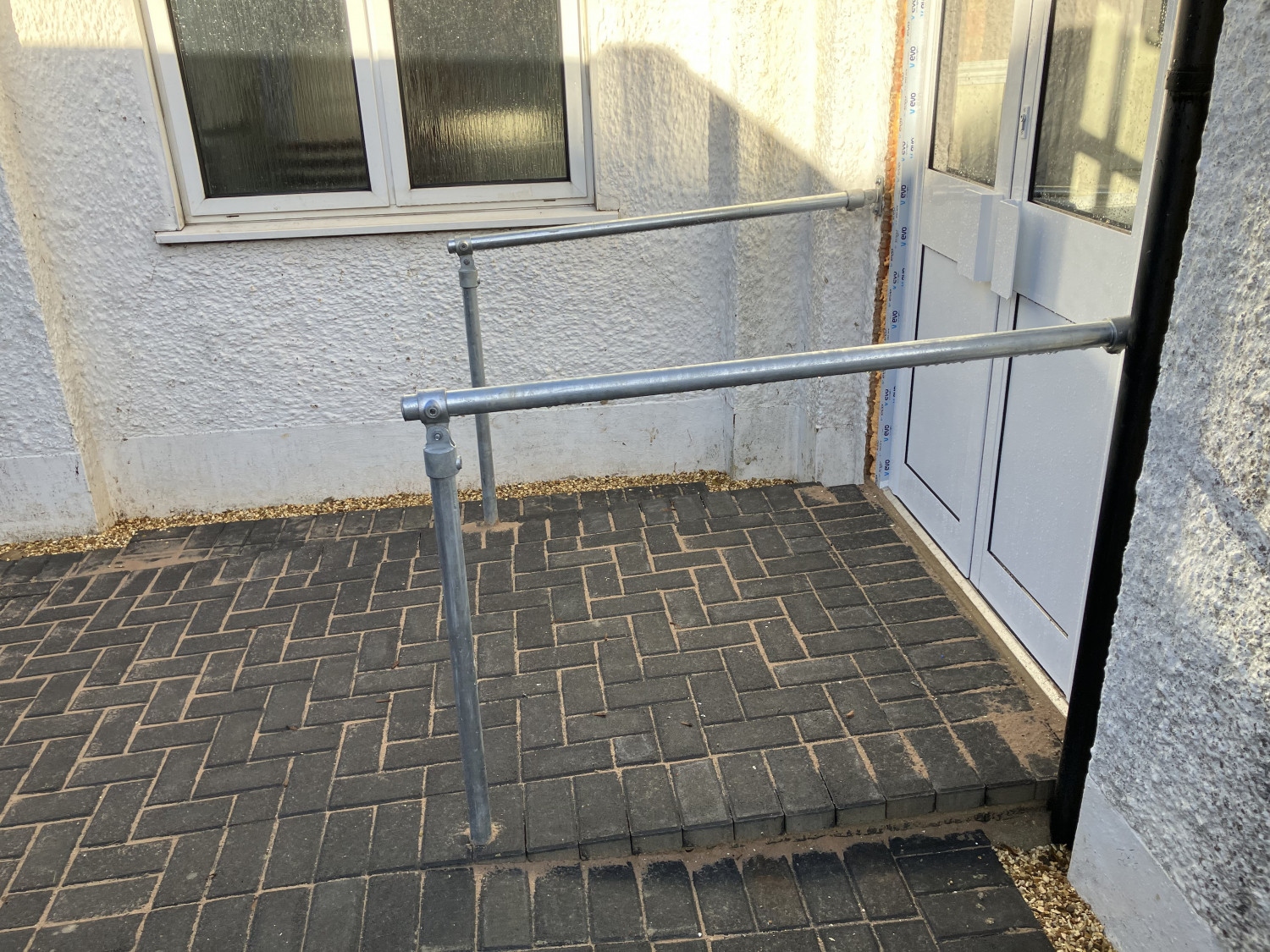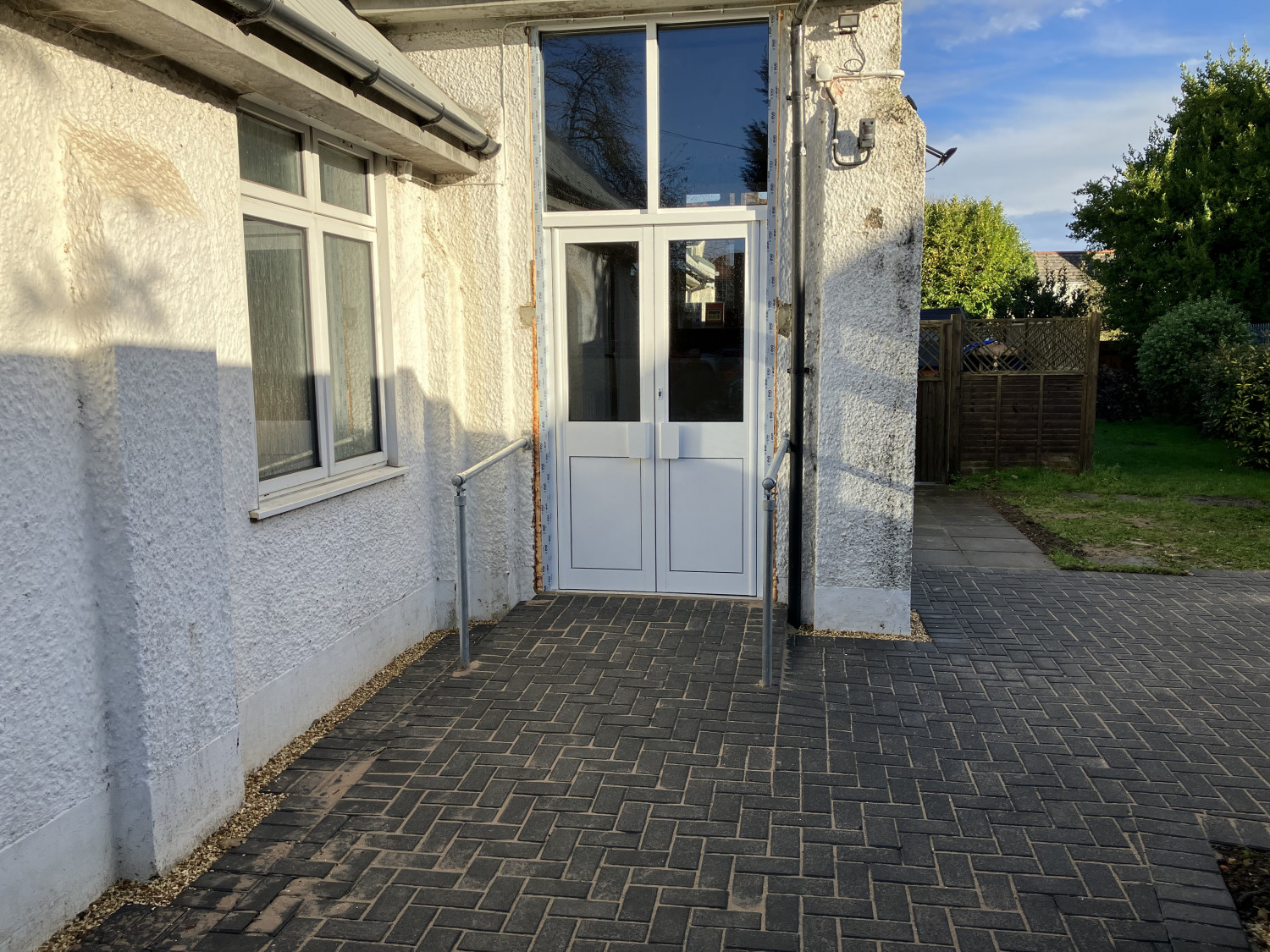 PAVING: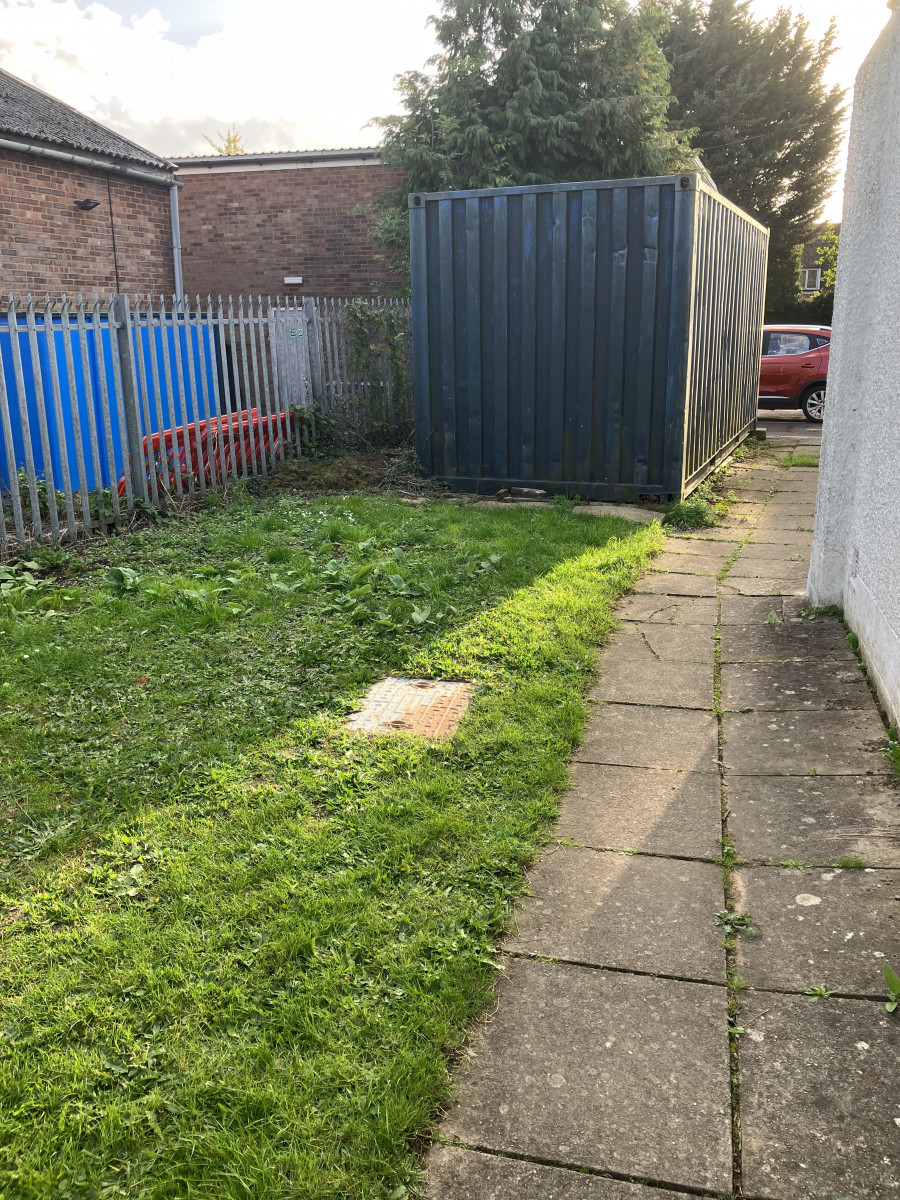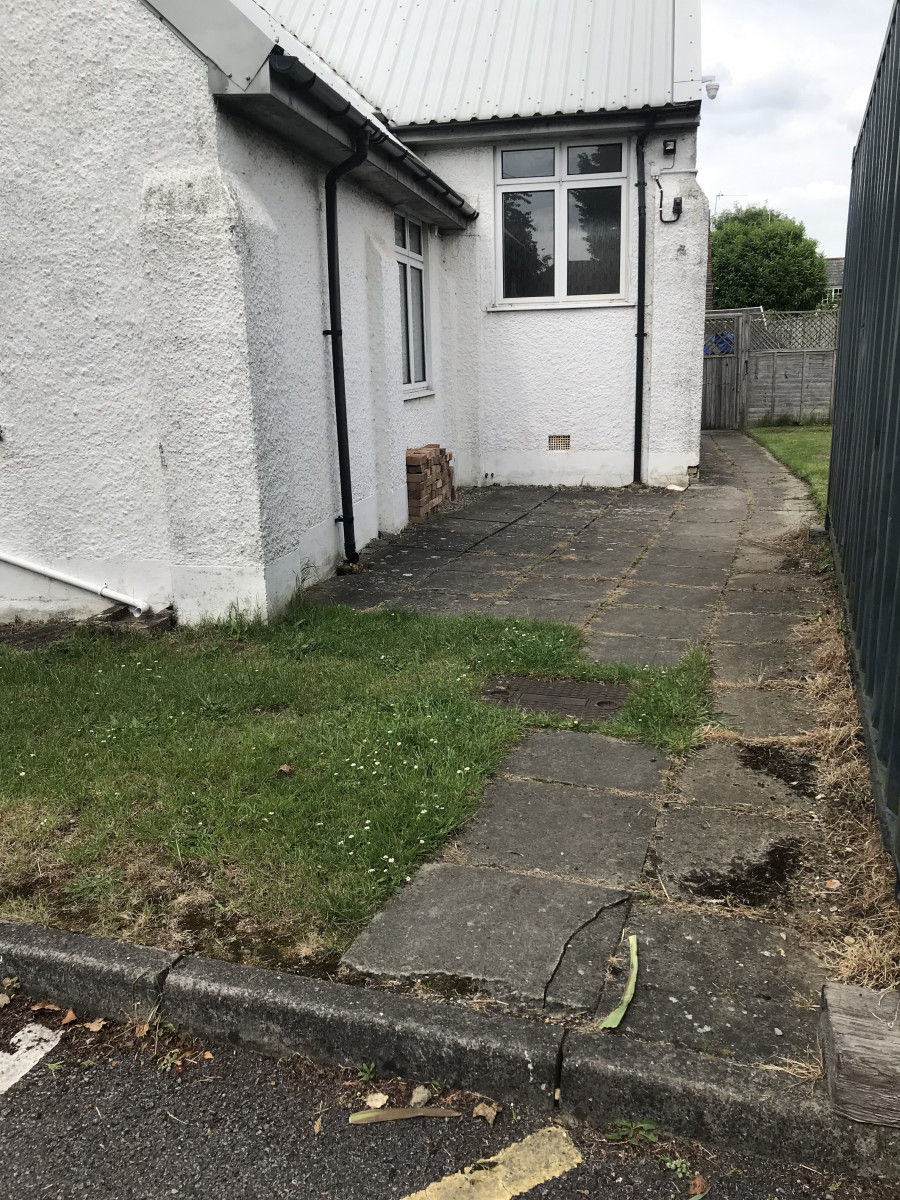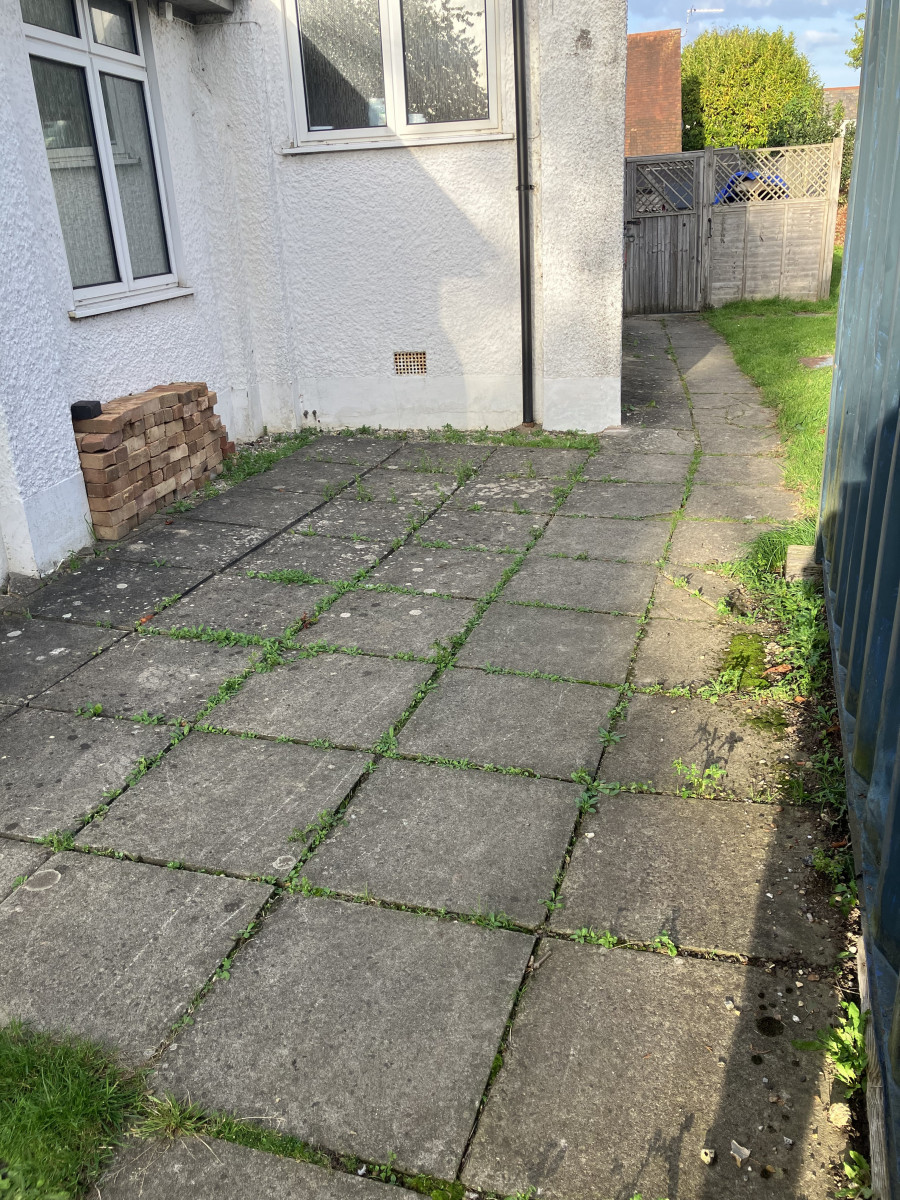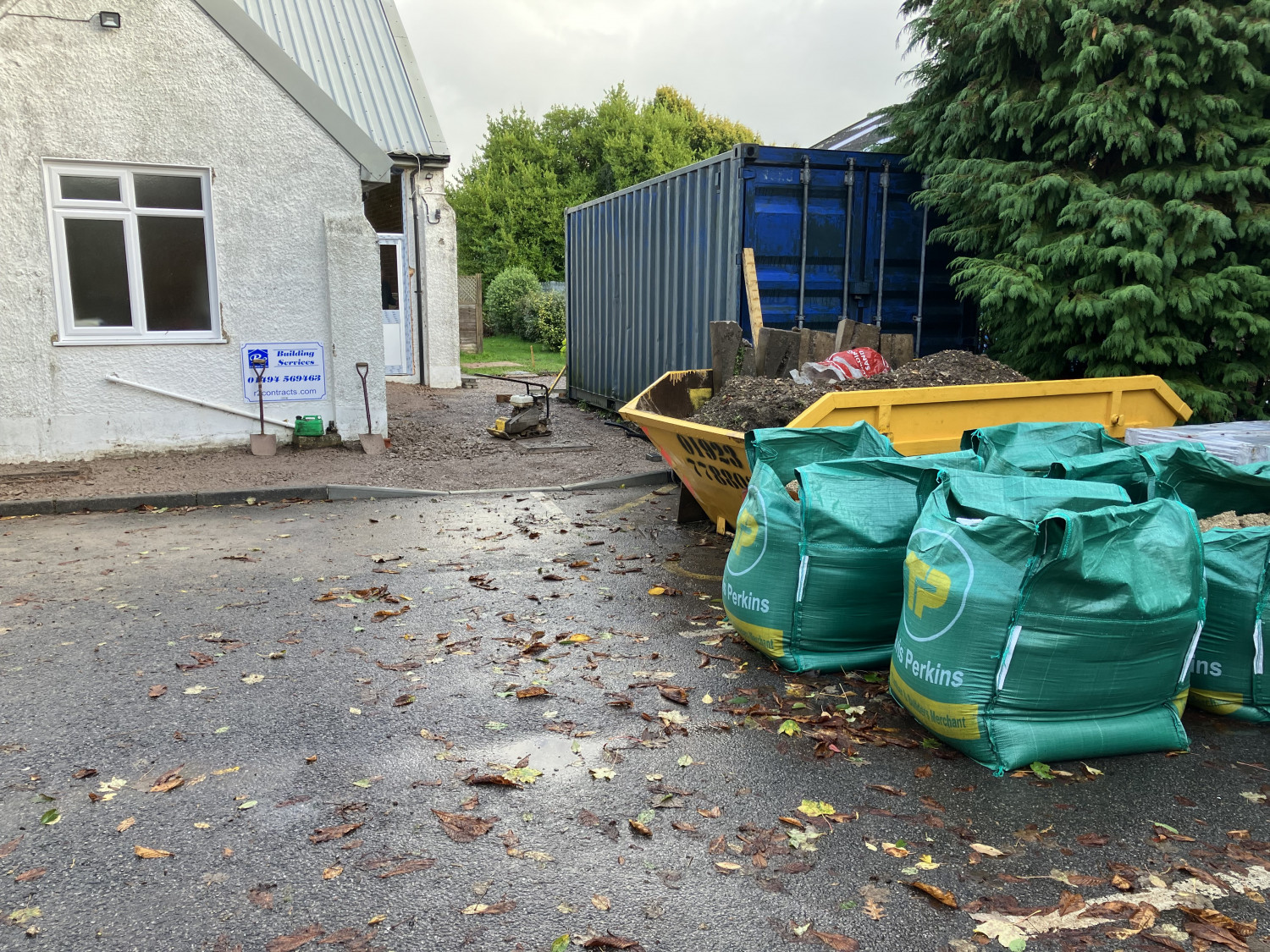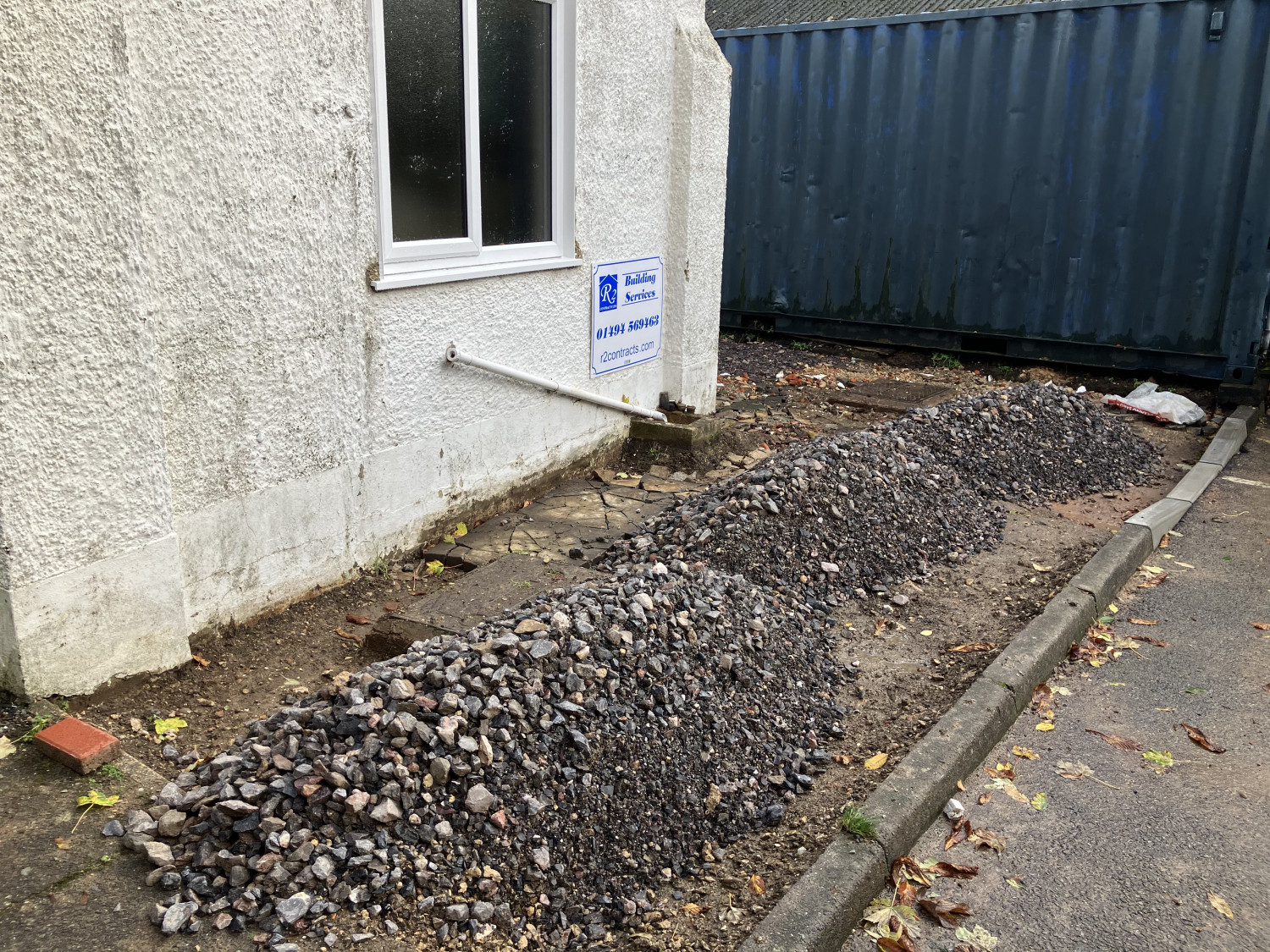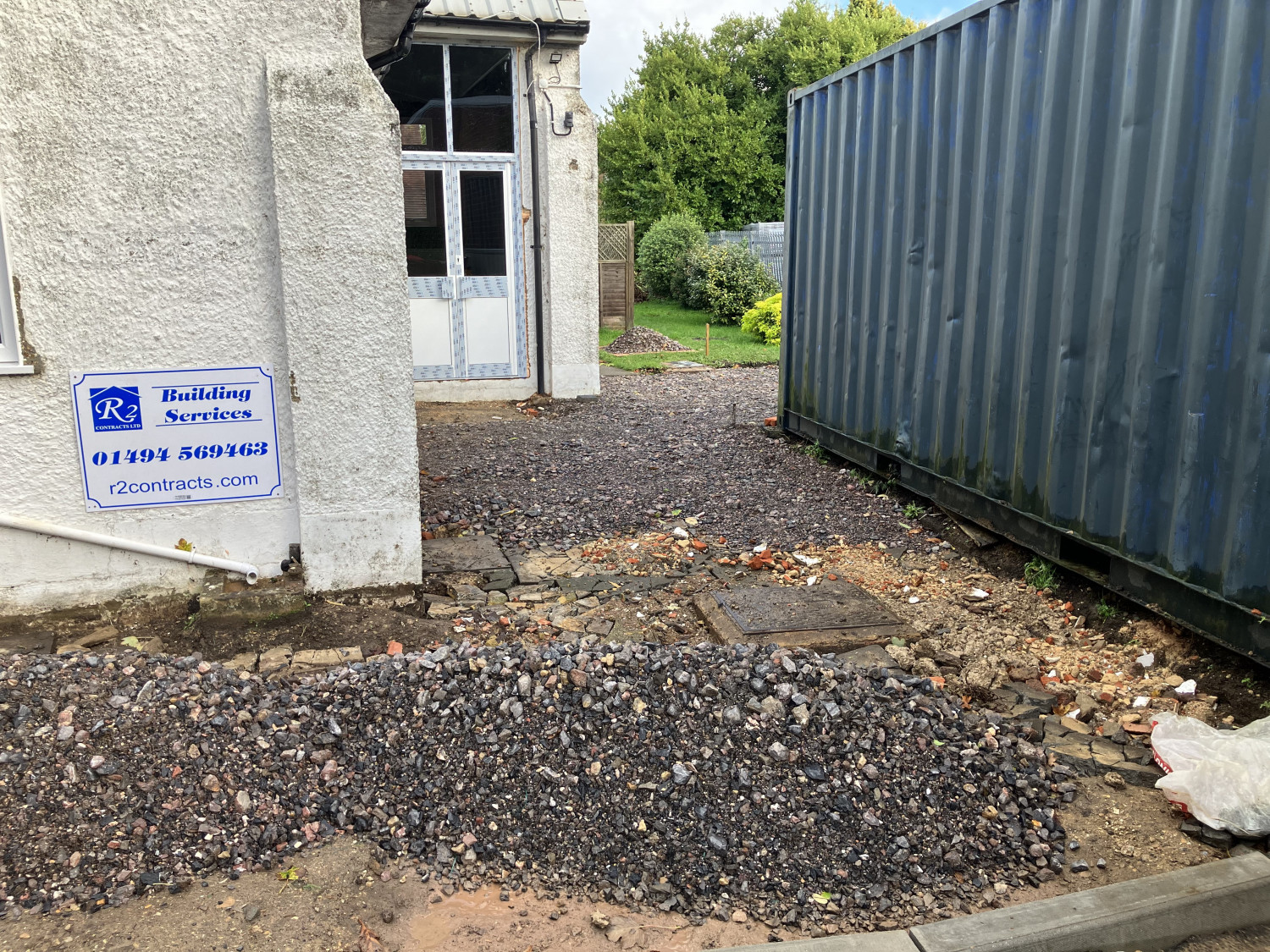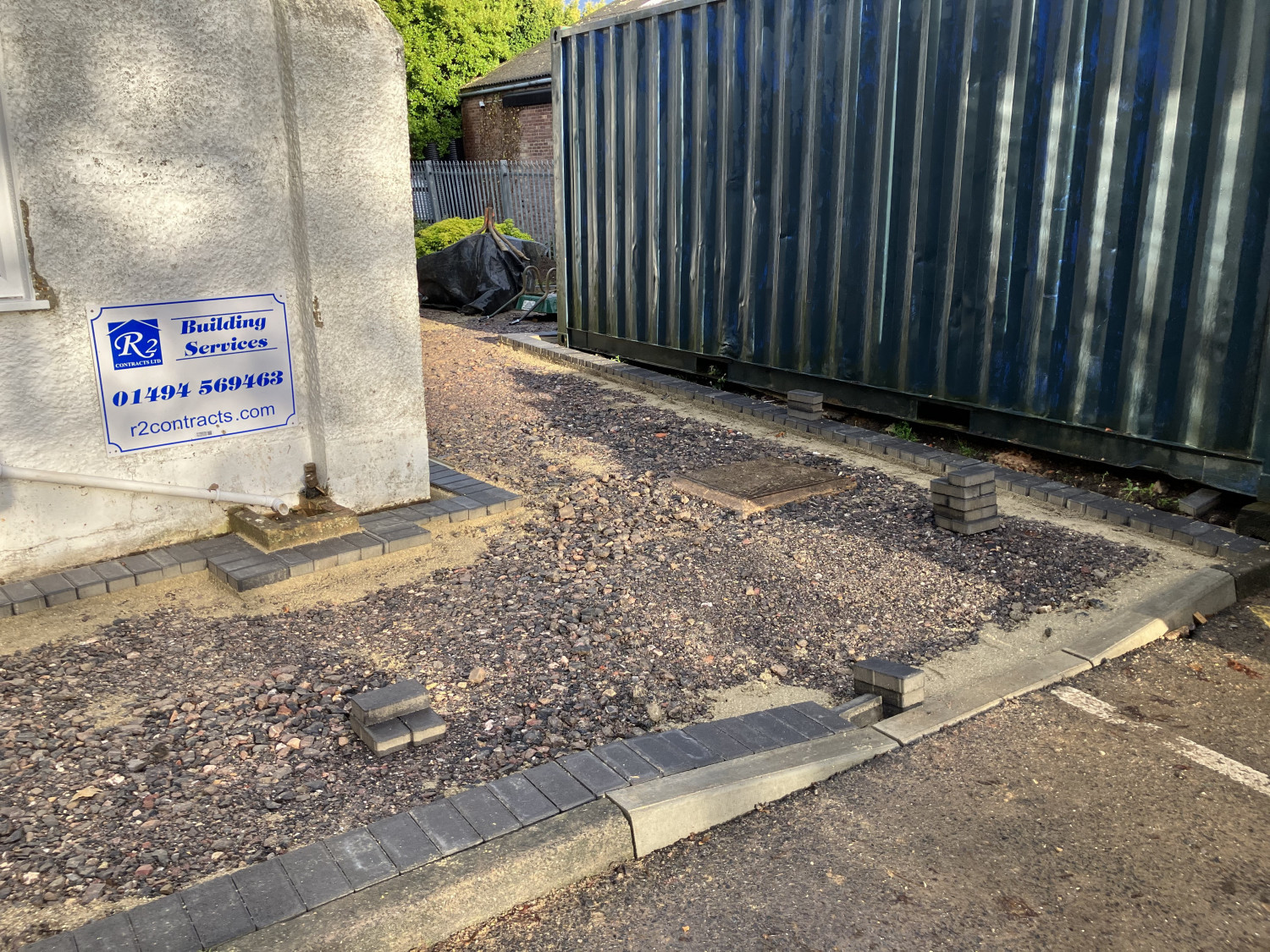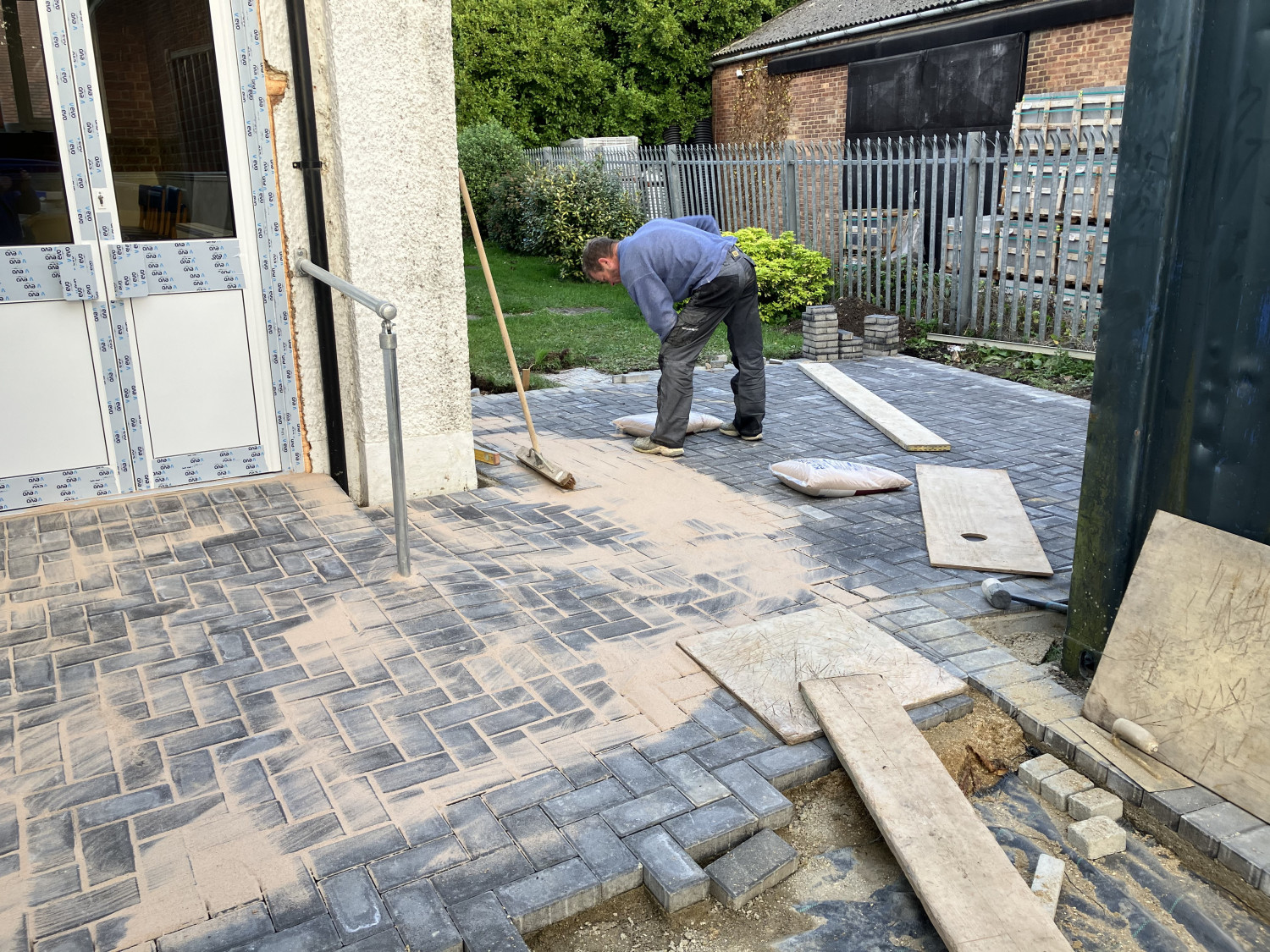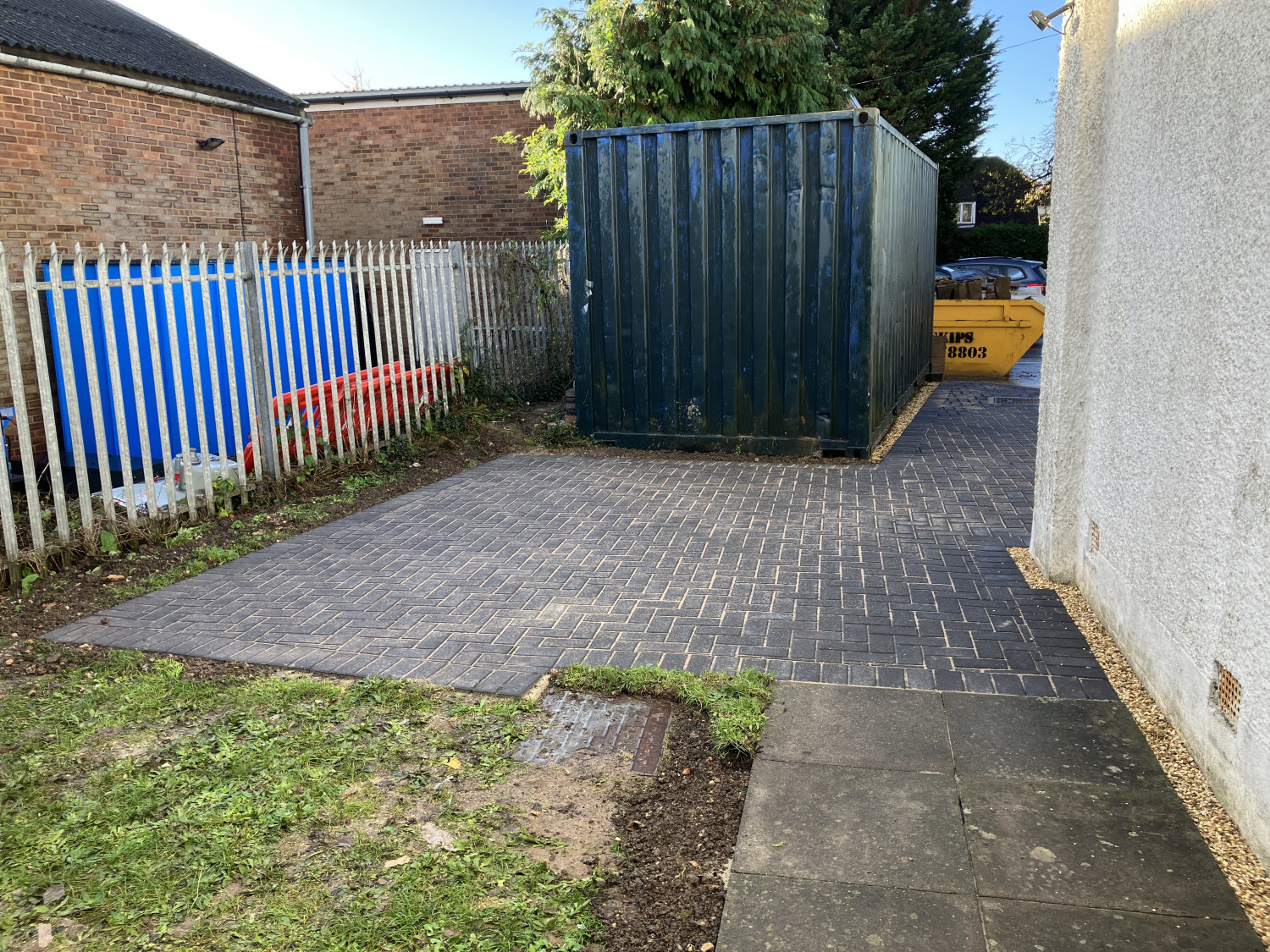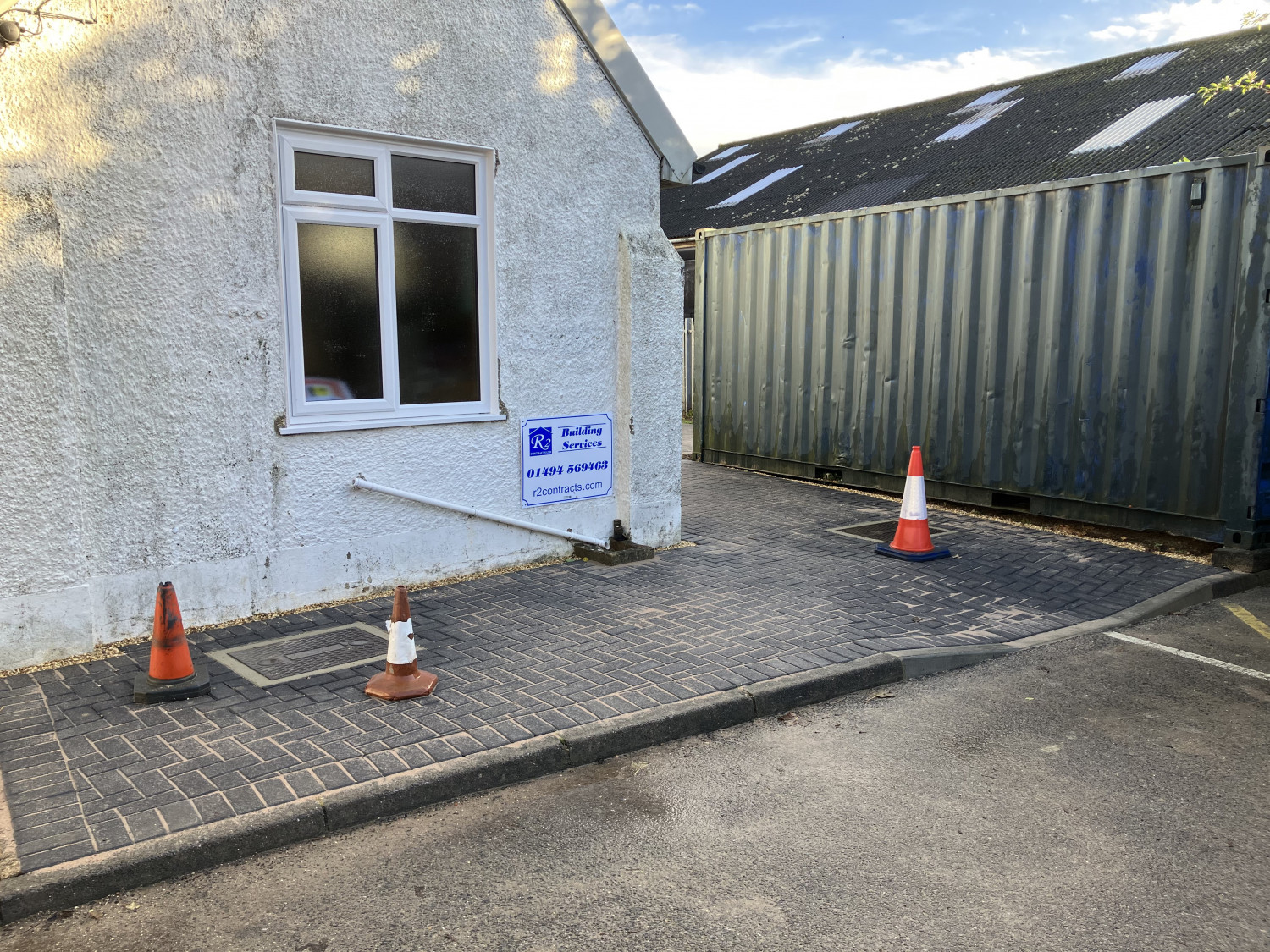 WHEELCHAIR & BUGGY PARK (By the Glover Room entrance):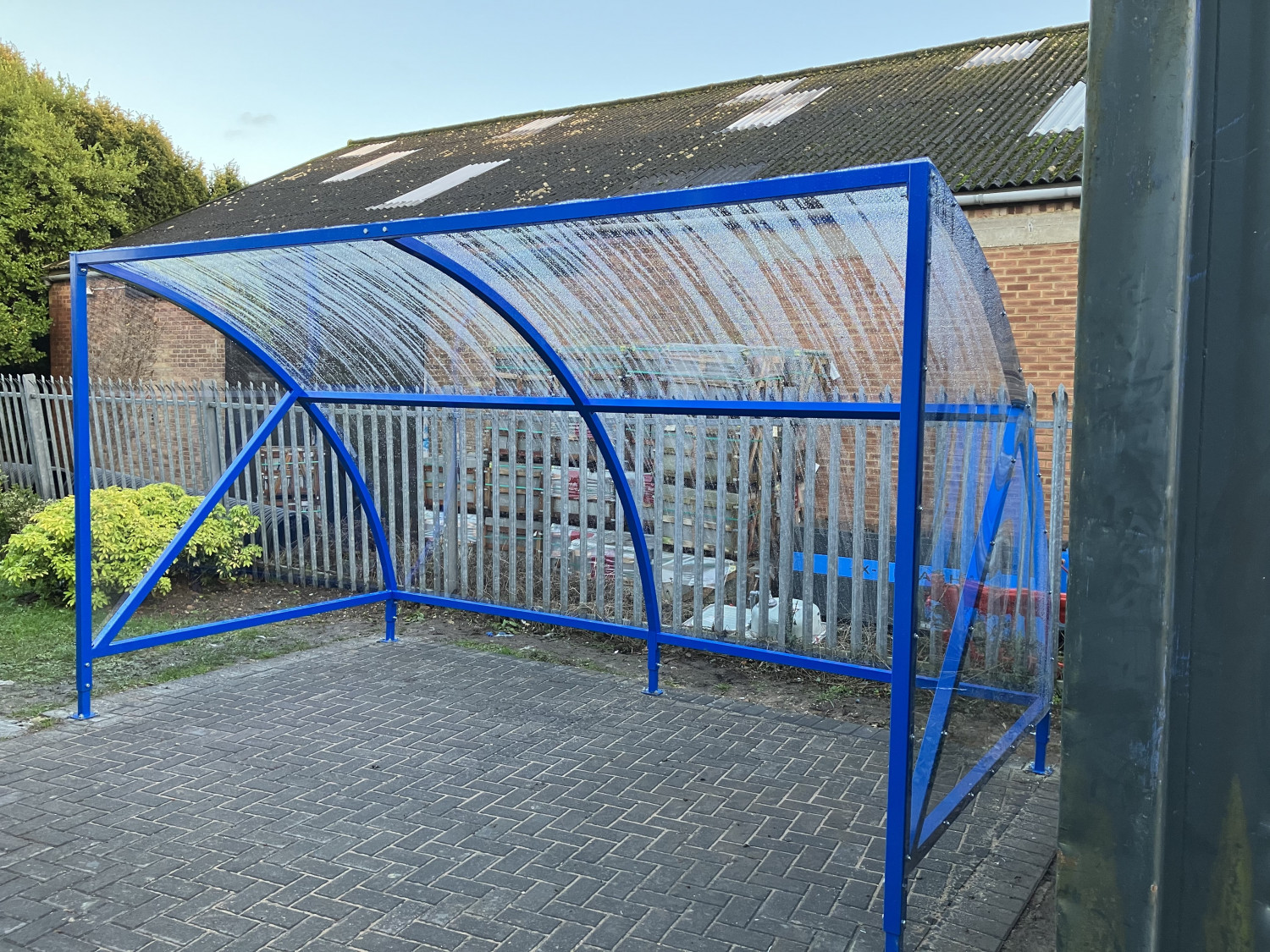 WATERBUTT: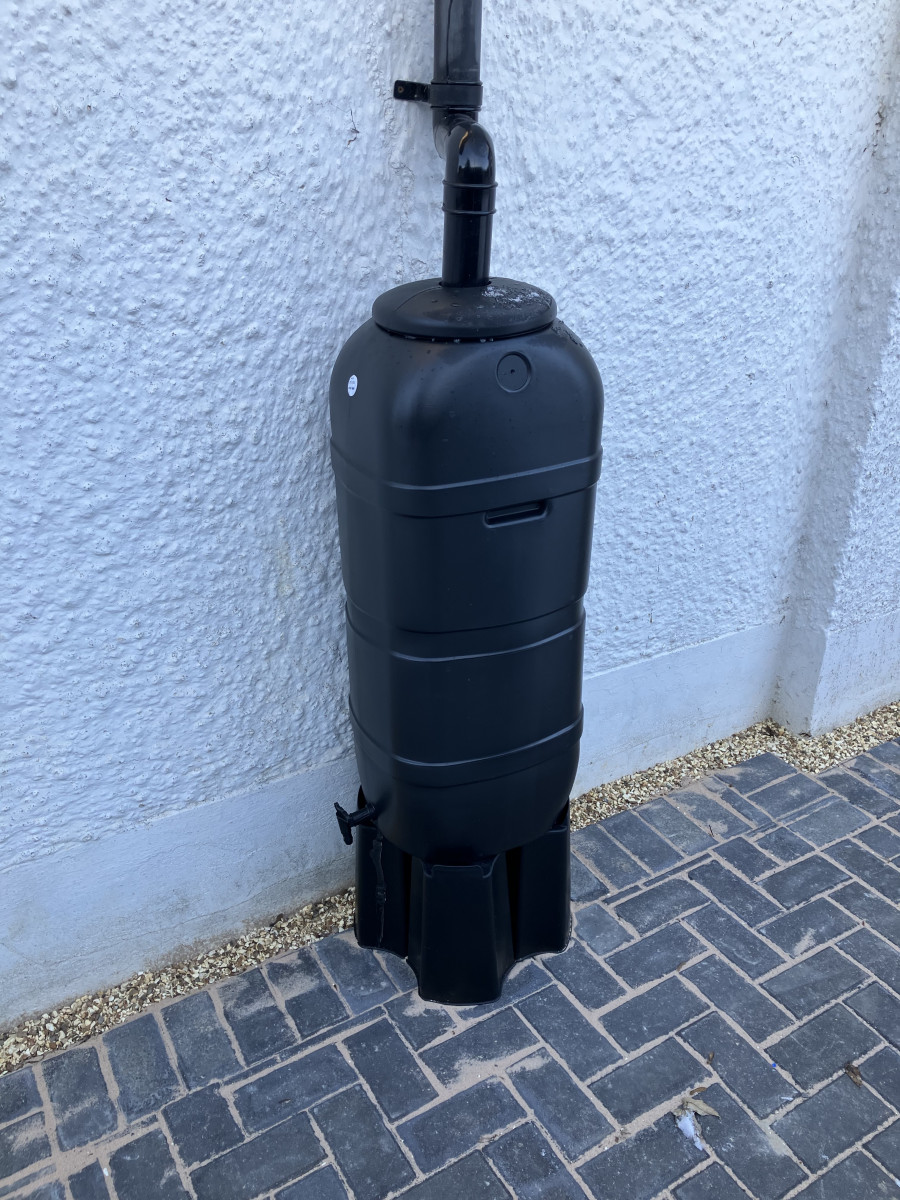 MAIN DOOR & STOREROOM: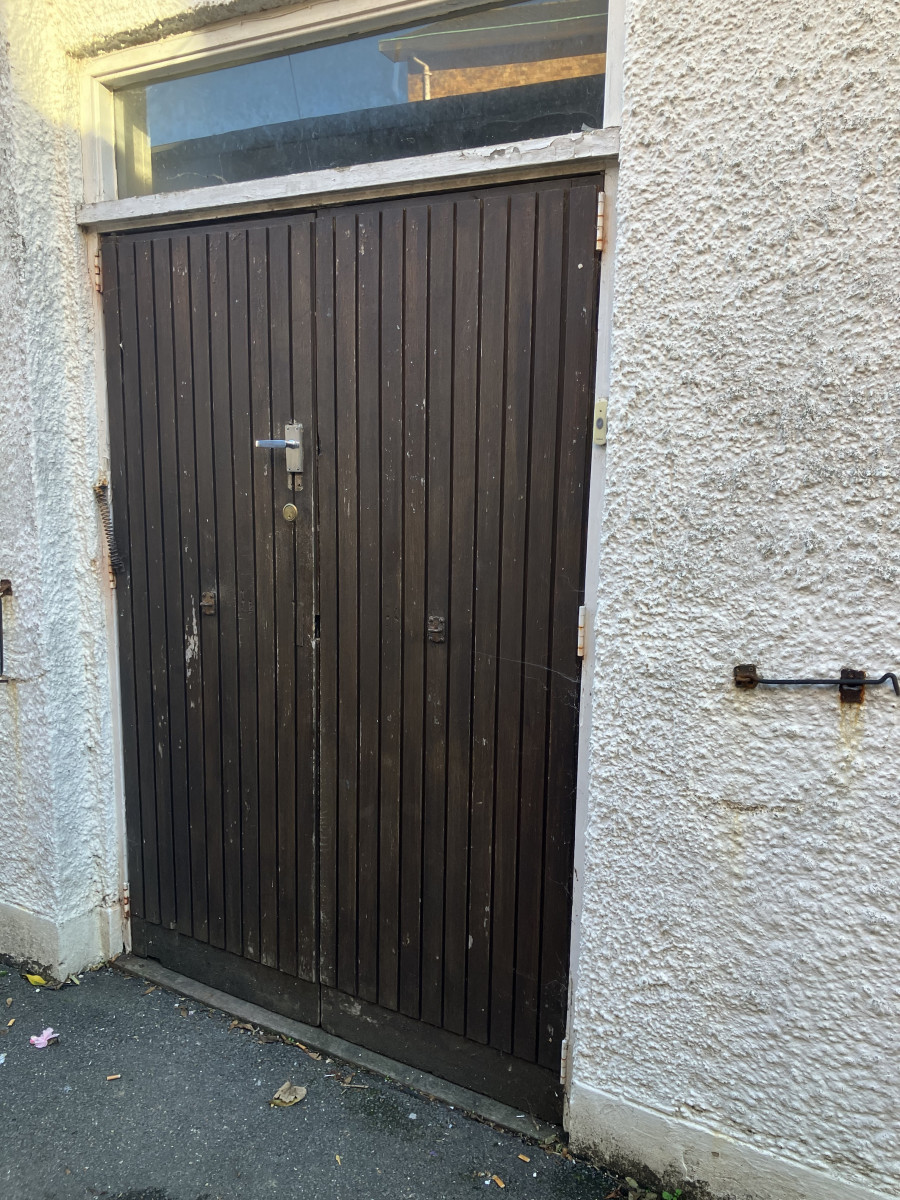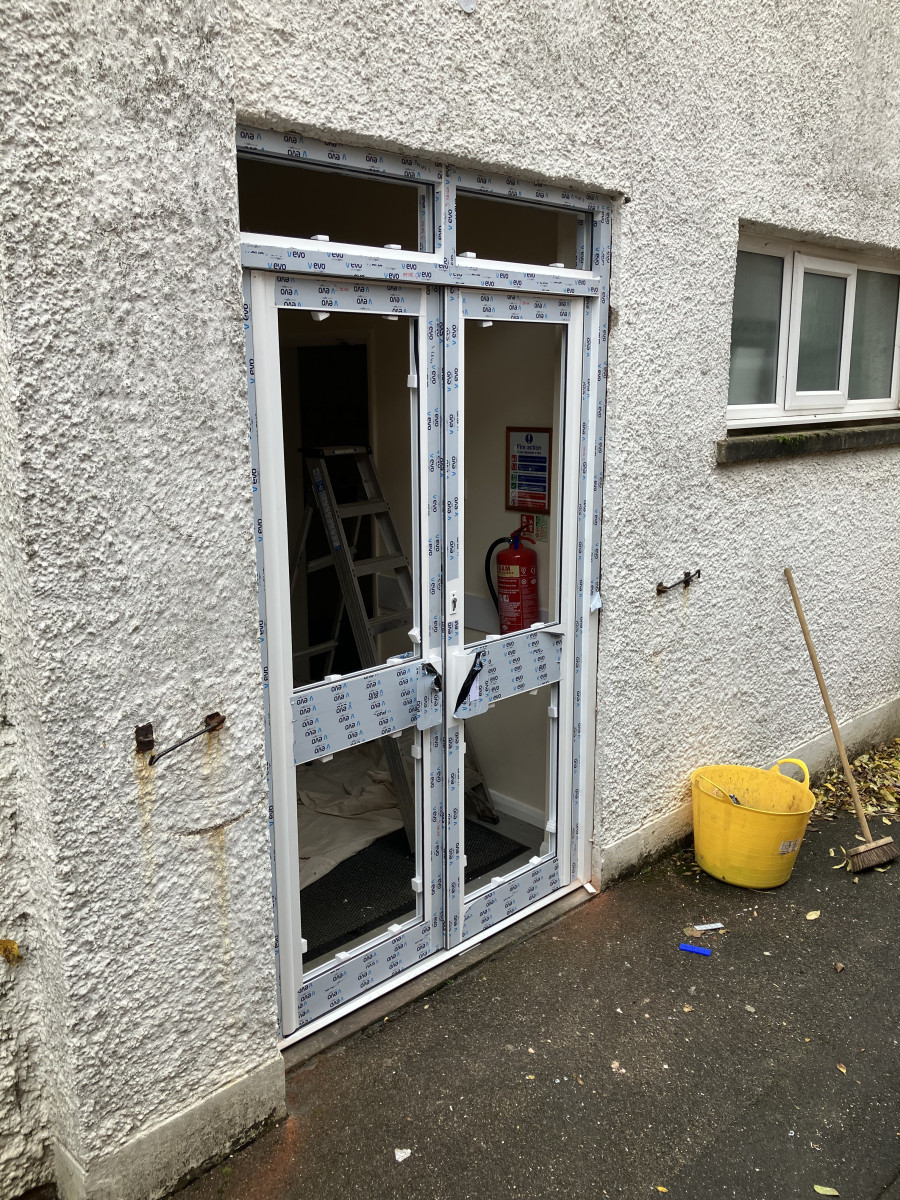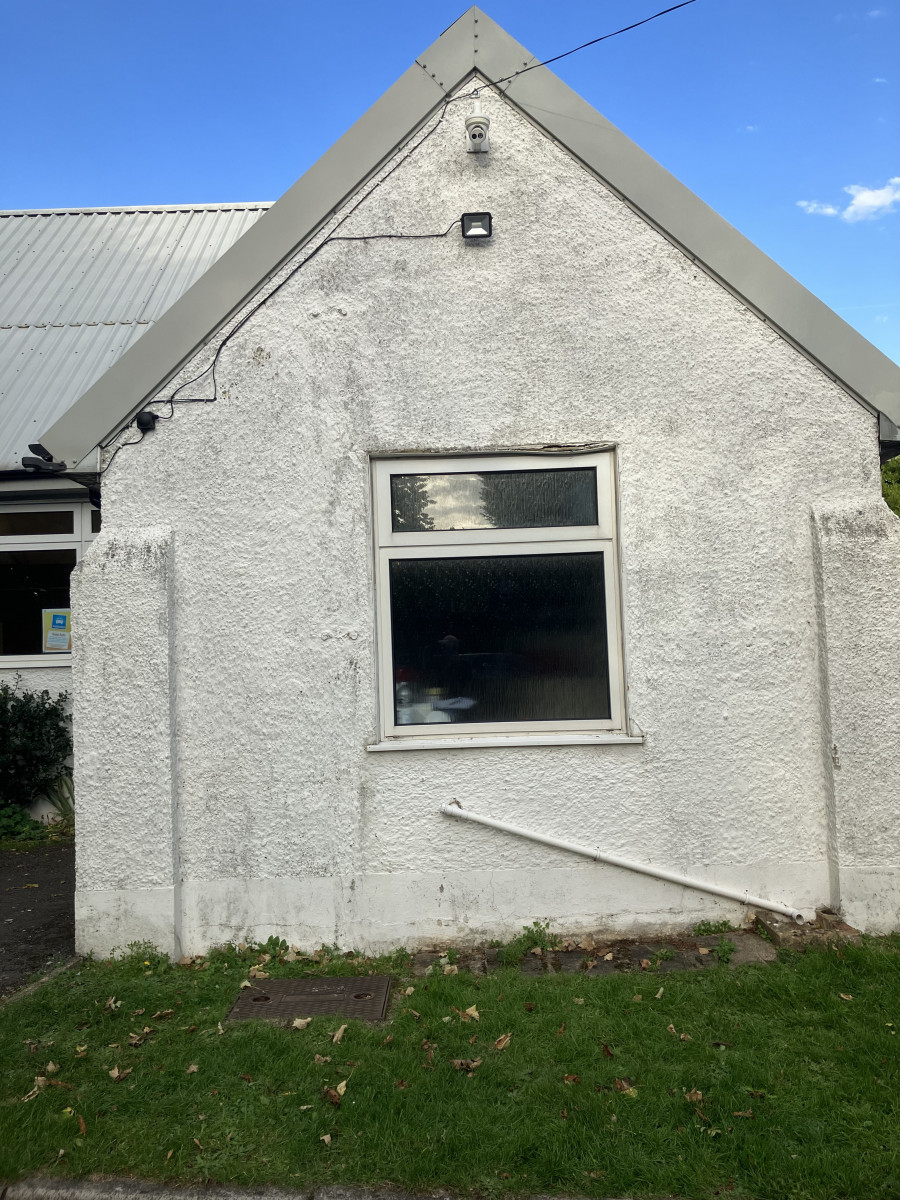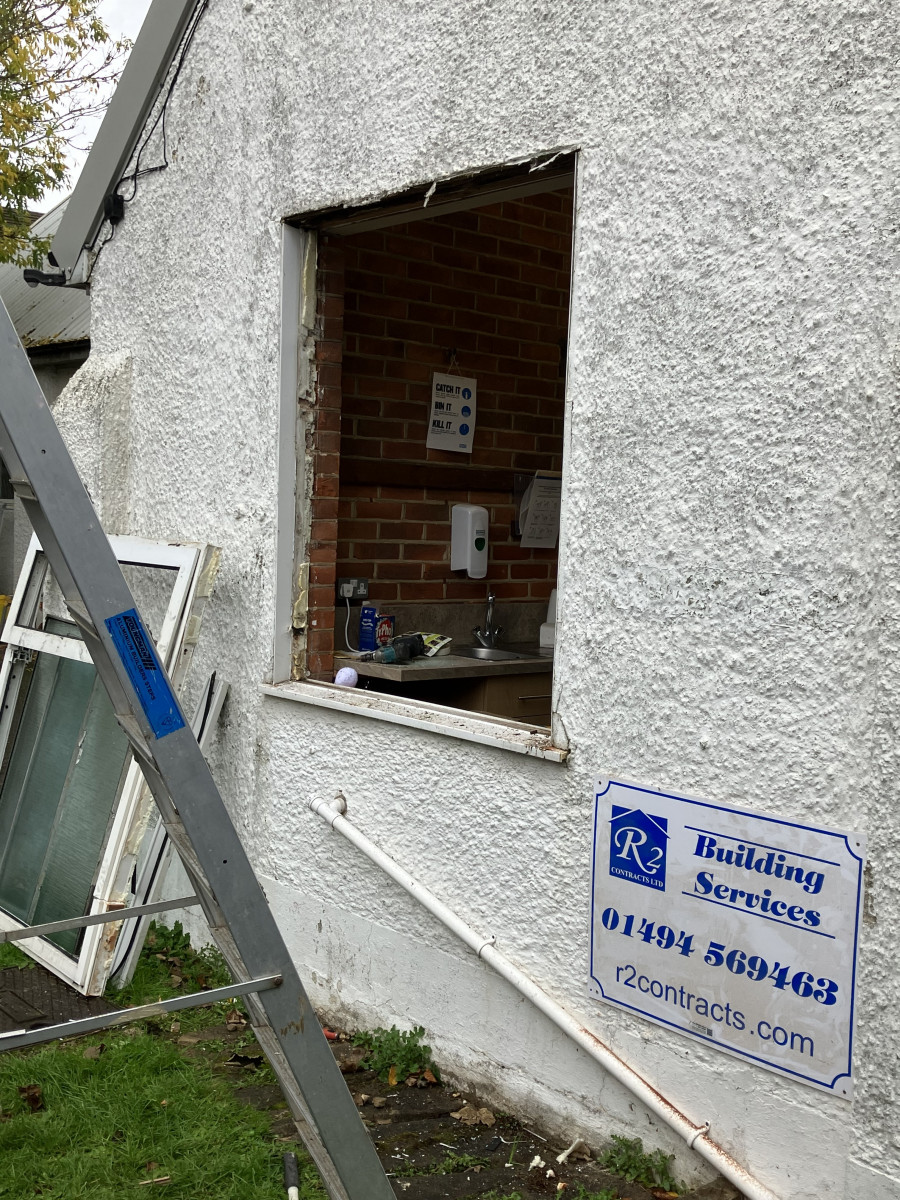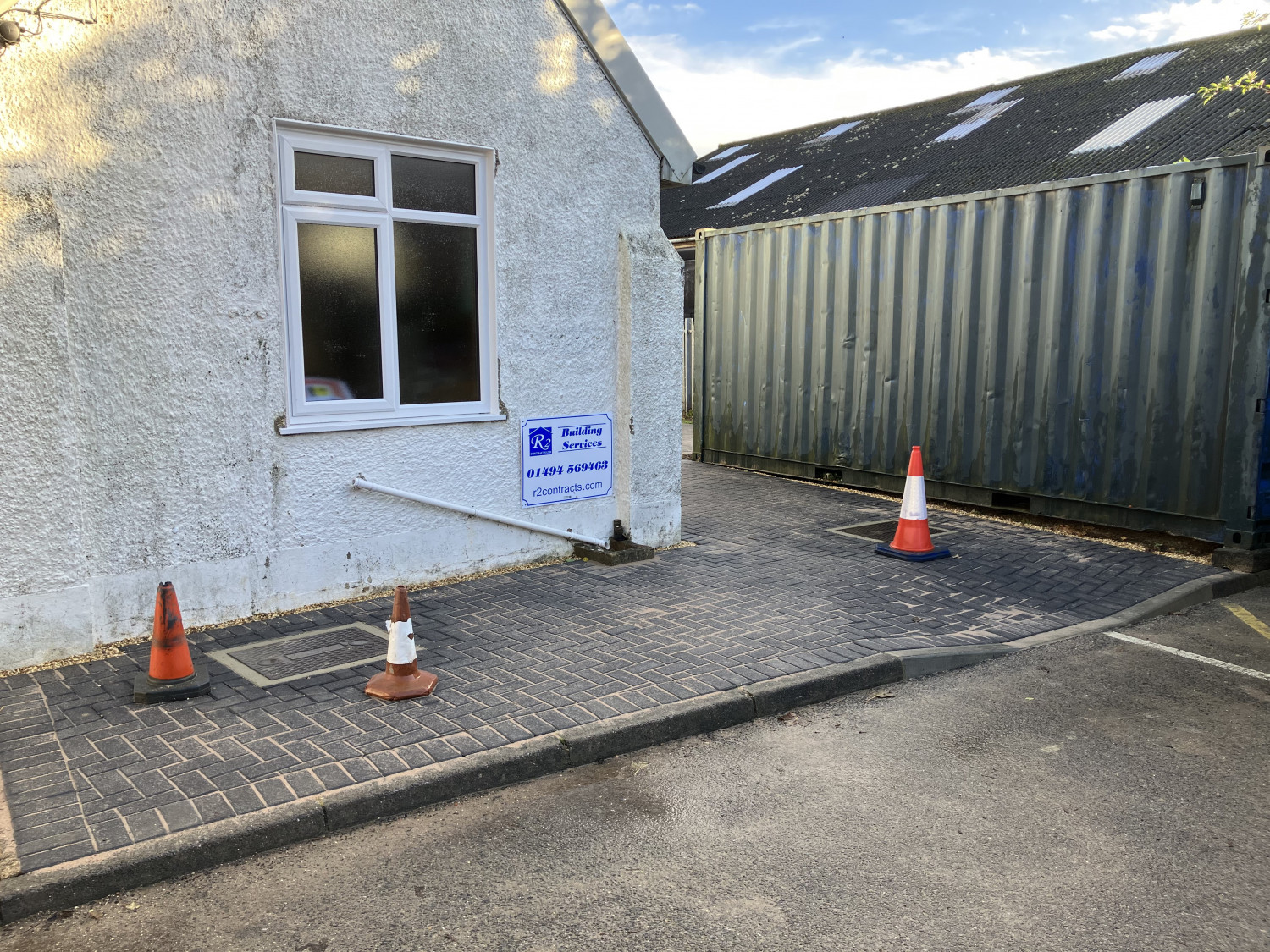 ST MICHAEL'S SQUARE: